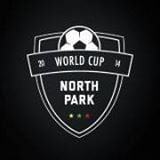 World Cup North Park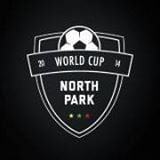 As American's interest in soccer finally begins to catch up with the rest of the world, it only makes sense that North Park, voted 13 hippest neighborhood in the nation by Forbes magazine, would set their sights on creating an event to prove they've earned that spot.  From June 12 to July 13, your fave North Park bars and restaurants (Waypoint Public, Mike Hess Brewing Company North Park, Urban Solace Restaurant and Coin-Op Game Room, and many more) are turning North Park into the ultimate World Cup soccer fan zone. The goal? To host the largest World Cup event in the nation. 
Hutton Marshall , over at Uptown News, did some digging to find out where this idea all started. "On April 15, three local North Park business owners unveiled plans they've been crafting to bring hundreds of thousands of San Diegans to their neighborhood to what's commonly understood to be the largest sporting event in the world: the FIFA World Cup.
Joe Balestrieri of The Office, Arne Holt of Caffé Calabria and Dang Nguyen of Bar Pink, with support from soccerloco and Adidas, have planned a flood of events to take place throughout the World Cup tournament, which begins on June 8 in Brazil. This will include two street fairs, live broadcasts of every game at more than 20 venues around the community and other contests and happenings throughout the month. The celebration of the world's premiere soccer tournament — or "football" as it's known virtually everywhere outside the U.S. — will climax with the Final Match Viewing Party, where the final game will be broadcast live on an outdoor jumbotron on the streets of North Park.
Balestrieri and Holt both said that great demand for the celebration already exists in San Diego. In 2010, San Diego had the nation's second largest viewership of the World Cup finals, according to Nielsen, a TV-rating service. Balestrieri anticipates more than 200,000 San Diegans will flood to North Park for their World Cup celebrations.
"There are so many enthusiasts, especially here locally, that we just think it's gonna be nuts," Balestrieri said.
At the April 15 announcement, Balestrieri presented Gloria with a custom-made jersey — with number three on the back, for Gloria's and North Park's council district — to thank him for supporting their efforts to bring such a large-scale event to the community. Gloria applauded both the growth of North Park's business community and the efforts of those involved with the World Cup celebration's planning.
"I think the planning for this event shows a solidarity among the businesses in North Park," Gloria stated after the announcement through email. "[Holt, Balestrieri and Nguyen] clearly are sophisticated enough to understand the potential economic impact of the World Cup, and I applaud their creativity to try to organize a hub for San Diegans to gather to watch the games."
Holt, who opened Caffé Calabria in North Park more than a decade ago, said he's long understood of the enormous festivities the World Cup can spark. He went abroad to witness several World Cup tournaments live, most notably Italy in 2006. He was there when Italy defeated France in the final match. Pure pandemonium ensued, he said.
"I'd never seen anything like it," Holt said. "There were hundreds of thousands of people in the streets, and I said 'wow, I've got to find a way to bring this back."
After returning to San Diego, Holt was introduced to soccerloco's John Lococo, who was in Germany during that final match in 2006. He witnessed that same fanatical celebration. The two knew something similar could exist in North Park.
This collaborative, community-focused mindset is a growing trend among North Park businesses, said Angela Landsberg, executive director of North Park Main Street. While Main Street is helping promote the event, she said the fact that this event was orchestrated almost entirely by the businesses themselves is a very positive sign for the community.
"That's actually what makes this so special: that so many businesses, just by word of mouth, came out to support each other on this," Landsberg said. "Our businesses really support each other. I've talked to other executive directors in San Diego, and it's really unique that so many businesses here are looking out for the entire district and not just their own pocket."
For more information on World Cup North Park, visit WCNP2014.com and join the Facebook page by clicking here.