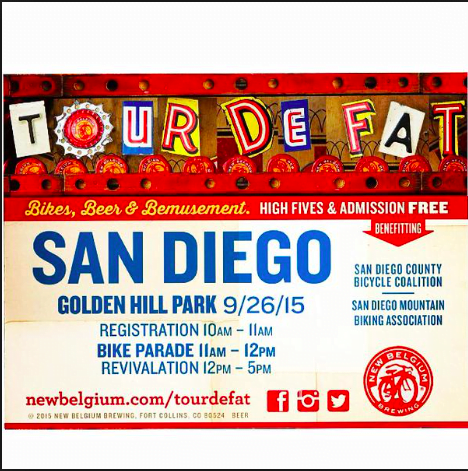 Tour de Fat Coming to Golden Hill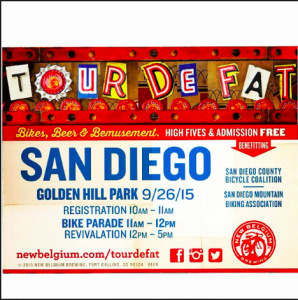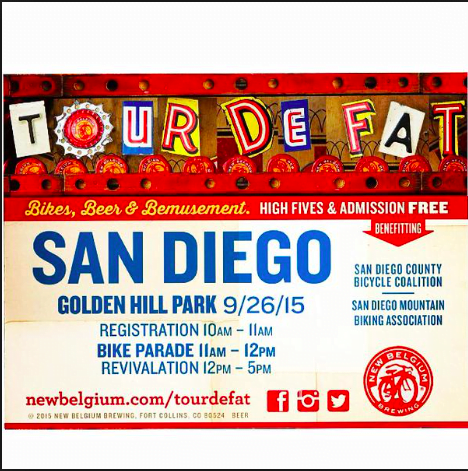 The New Belgium Tour de Fat comes to Golden Hill Park in San Diego on September 26, 2015. The Tour de Fat is New Belgium Brewing's traveling celebration of all things bicycle, honoring mankind's greatest invention. Born in Fort Collins, Colorado, to increase awareness and participation in cycling as a sustainable form of transportation, Tour de Fat has grown into a national rite of passage for cycling advocates and bon vivants alike.
Opening each show with a costumed bike parade through the host city, Tour de Fat celebrates the power of the bike by encouraging everyone to embrace their inner-cyclist and ride the streets as a rolling carnival of creativity. The festival also features a celebration of the inspirational car-for-bike swapper series in which brave souls hand over their car keys as a commitment to commute by bike.
The ride is free, but a $5 donation is suggested to the good bike advocates who are putting it on for you.
Schedule:
10:00 a.m. Parade Registration
11:00 a.m. Parade Start
12:00 p.m. Lips Lounge Tapping: Eric's Ale, Hop Stout, Cocoa Mole
2:00 p.m. Lips Lounge Tapping: Carnie's Blood
3:00 p.m. Lips Lounge Tapping: TRANSATLANTIQUE KRIEK
12:00 p.m. – 5:00 p.m. Beers, Bikes, Bemusement
For more information visit http://newbelgium.com/events/tour-de-fat/san-diego.aspx
Enjoy!
–Carmen Harris, REALTOR and Golden Hill Community Member