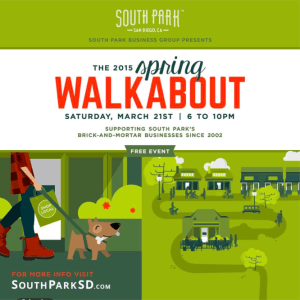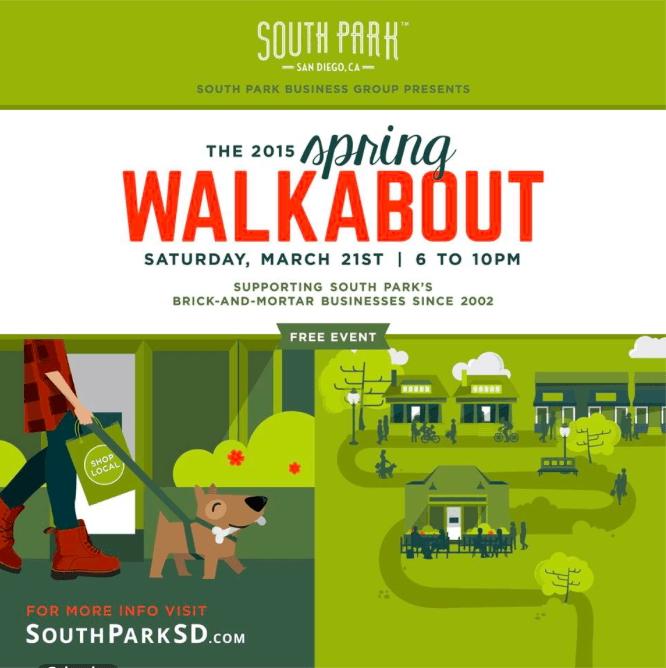 It's that time of year again! The annual Spring Walkabout is this weekend. Saturday, March 21st, from 6pm-10pm. The neighborhood of South Park has been doing quarterly "walkabouts" for a couple of years now and it's really grown into something special. What started out as a few local businesses keeping their doors open later than usual has morphed into an all-out affair. Free transportation via trolleys take you around the hood so you can wear those cute shoes you've been meaning to show off without killing your feet! The trolley arrives every 15 minutes at the following stops:
Stop 1  30th & Juniper St.
Stop 2   West side of 30th between Hawthorne & Grape St.
Stop 3  Beech & Dale St.
Stop 4  Grape Square (Grape & Fern St.)
Be sure to check out South Park's newest spot, the South Park Brewing Company. Amazing fish tacos and great beer makes this new spot a must. Check out my previous blog post about by clicking here.
And remember, you can alway contact me for your South Park real estate needs!
Carmen Harris, REALTOR, ABR, GREEN
Tags: Carmen Harris, Cool Events To Go To, Family Friendly Neighborhoods, GreenHouse Group, heart of san diego, Neighborhood, South Park