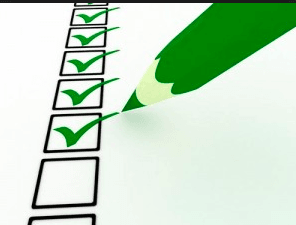 What's The Point Of The Final Walk Through?
Many of my clients have asked me why we do a final walk through if we already had the home inspection so I want to let others out there know that these two steps of the home buying process are different and equally important. While the home inspection is performed by a licensed specialist and checks out the big 5: Roof, Foundation, Plumbing, Electrical, and Appliances, the final walk through is performed by the clients and the agent and is a visually inspection of the property done just before the close of escrow. Here's what you need to know for your final walk-through:
A final walk-through isn't a home inspection. You've already done that by now (or should have).
Take your contract with you. You might need to refer to it while on site.
In many markets, the buyers and sellers never actually meet in person. But if everyone is agreeable to the idea, perform the final walk-through in the seller's presence. He or she knows the home better than anyone else and should be able to answer your questions and provide some color on the history of the home.
If the home is vacant, it's even more important to do a final walk-through. Since your last visit, for instance, someone might have left a faucet dripping, inadvertently causing water damage.
Take along a checklist of things to do during the final walk-through, including:
Check the exterior of the home, especially if there have been strong wind or rain storms since your last visit.
Turn all light fixtures on and off.
Make sure the seller hasn't removed any fixtures, such as chandeliers, that he or she agreed to leave behind.
Check all major appliances.
Turn heat and/or air conditioning on and off.
Turn on water faucets; check for leaks under sinks.
Test the garage door openers.
Flush all toilets.
Open and close all windows and doors.
Do a visual spot-check of ceilings, walls and floors.
Turn on the garbage dis
posal and exhaust fans.
Check the status of any agreed-upon repairs.
Check screens and storm windows. If they've been stored, make sure you know where they are and that they're in good shape.
Look in storage areas to make sure no trash or unwanted items remain. Old paint cans or hazardous materials are often left behind by the seller.
Do a quick check of the grounds.
Knowing that the home is in the same condition as when you first saw the home allows you peace of mind and assurance that you are buying the home as specified in your contract.
For more info on the home buying process, email me at: Carmen@GreenMeansGrow.com
–Carmen Harris, The GreenHouse Group