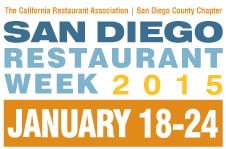 San Diego Restaurant Week Is Here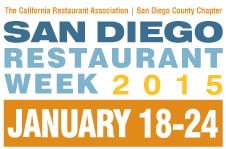 One of my favorite events, San Diego Restaurant Week, is back and there are more restaurants then ever before participating in the event. If you can't decide which restaurant to eat at take a look at the website for the event right here. You'll find an interactive map that allows you to simply click on an area in San Diego County to find a list of participating restaurants in that area.
According to the website, here's what you can expect by eating at one of them, "Experience cuisine that delights your palate and defines the art of dining in San Diego. Held twice annually, this beloved culinary tradition features discounted prix fixe menus from more than 180 of San Diego's best restaurants in 12 unique regions throughout San Diego County.
No tickets or passes are required. Food lovers may simply dine out at as many participating restaurants as they like during San Diego Restaurant Week."
My advice to all of my clients out there currently looking to buy a home is this: Go eat at one, or as many restaurants in the areas you've decided you would like to buy. There's no better way to find out the feeling, culture, and maybe even meet some potential neighbors to help you determine if it's the right neighborhood for you.
And if you want some of my suggestions on places you shouldn't miss, email me directly at Carmen@GreenMeansGrow.com
Enjoy!
Carmen Harris, Real Estate Consultant and Restaurant Week Attendee