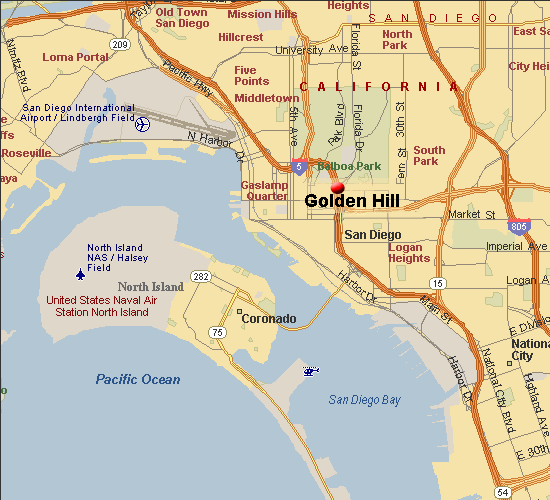 Golden Hill Pedestrian Project Underway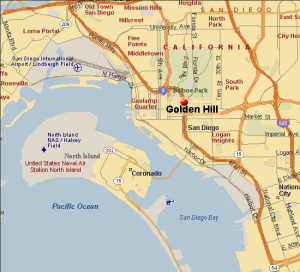 Near and dear to my heart, and my home, is the eclectic neighborhood of Golden Hill so nothing delights me more than to see that a long awaited project on 25th St is finally underway. It's goal: to become more pedestrian friendly, encourage residents to get out of their homes and into the community.
According to Uptown News, "Mayor Kevin Faulconer and Council President Todd Gloria attended the official groundbreaking for the long-awaited 25th Street Renaissance Project in Golden Hill on April 8. The $1.7-million street improvement project — developed over the course of the last 10 years — is among the first of several projects that Faulconer said demonstrate his commitment to rebuilding the city slowly but surely. 
"This is a good example of what we're going to be doing more of throughout the entire city — roads, water, sidewalks — all at the same time," Faulconer said at the groundbreaking. "For me, it's about nuts and bolts, neighborhood services and infrastructure. That's what we've said all along and now we're doing it."
The project will provide traffic-calming improvements to increase pedestrian safety, reverse-angled parking that require drivers to back into parking spots, and streetscape improvements to enhance the aesthetics of the corridor from Interstate 94 to Russ Boulevard, adjacent to Balboa Park.
The project simultaneously includes replacement of an existing 16-inch cast-iron water main, which Faulconer said consolidates efforts and minimizes impacts to the neighborhood by doing all of the work at once.
"The City was rightfully criticized in the past for not being able to coordinate infrastructure projects very well," he said. "There were times when the City would put down new pavement on a street and then come back a couple of months later to tear it up for another project."
Marnel Gibson, interim assistant director for the City's public works department told the small crowd for the occasion that bundling the two projects worked out great because the old pipe needed to be replaced.
"We're excited to get the improvements here, which I think will really just enhance the community and give it a more neighborly feel," Gibson said. "The traffic-calming improvements make it safer to walk or ride a bicycle and we're hoping to get multi-modal components in the neighborhood, so that people will get out and not stay in their homes."
Gloria — whose council district includes the project area — pointed out that as a main thoroughfare for the neighborhood and a gateway to Balboa Park, the 25th Street corridor is an important part of the community and should be a landmark promenade.
"It's also home to many small businesses and reverse-angle parking is going to make this more bike friendly and pedestrian friendly and invite more investment to the small and local businesses on the street," Gloria said.
The improvements are funded by TransNet and a Federal Smart Growth Grant. The water main replacement is being funded separately through Enterprise Funds paid for by fees and charges to users. The entire upgrade is expected to take up to seven months to complete.
"I believe this project shows the City's commitment to Golden Hill," said Pete Stamatopoulos, owner of the Turf Supper Club in Golden Hill, who added that he has been watching the revitalization plan take shape for at least two decades. "And we as property owners should also be behind Golden Hill to improve our properties and make this a very pedestrian friendly and easily accessible full-time use neighborhood with shops, restaurants and other types of businesses."
For further information and updates on Golden Hill and the surrounding neighborhoods, contact me.