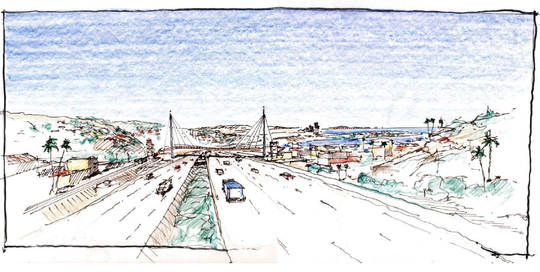 Are Our Beach Communities Going Green?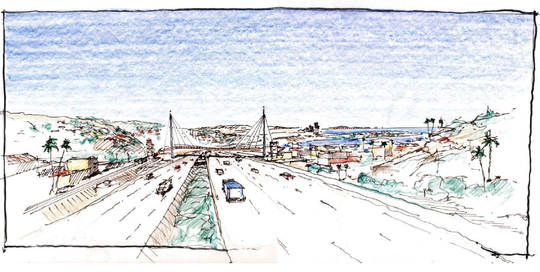 Are our beach communities going green? According to an article in the Union Tribune, the addition of a new trolley station is playing a key role in the redesign ideas of Pacific Beach and Mission Beach. The new station will be located at Balboa Ave. and Interstate 5.  According to Roger Showley of the UT, "Local architects moved forward Friday with big thoughts about Pacific Beach and Mission Beach as a possible model for all San Diego neighborhoods.
The American Institute of Architects' local urban design committee mulled over ideas as simple as artistic crosswalks and roundabout intersections and as a ambitious as a major transit-oriented, mixed-use development around the coming trolley station at Interstate 5 and Balboa Avenue.
"This is an opportunity that has popped up immediately," said Dan Stewart, the committee chairman. "It would be nice if we take advantage of this."
Ideas included holding a spring workshop and fall symposium on innovative planning ideas, such as:
Redesigning the acreage around the new trolley line that will connect UC San Diego with Old Town;
Replacing unused parking spaces with wider sidewalks and green space; and,
Beefing up activity at the Pacific Beach branch library park with more play equipment.
The discussion grew out of a community workshop session last summer and a followup in December from a $10,000 sustainable design assessment team, sent by the national  AIA, based in Washington, D.C., to look over the gritty details of living, working and visiting the beach areas.
The team in its analysis, to be followed up in the next few weeks by a formal set of recommendations, noticed that the two beach communities are too dependent on cars, spew too many green house gases into the air and need to think about an environmentally-oriented future.
Danielle Buttacavoli, who chairs the AIA's local  Committee on the Environment, said the biggest threat — sea level rise over the next generation — does not yet figure into  beach residents' and business owners' immediate priorities.
She called it a "hot potato" that the locals didn't want to face.
"The community would not be here in 20 years," she said, if global warming leads to higher sea levels that flood low-lying areas. "How do you say that? How do you approach that?"
[Buttacavoli emailed a note later to say she meant to say that Mission Beach may not be  here by 2050 according to predictions by the Scripps Institution of Oceanography.]
Instead, short-term projects are in the works.
Ernest Remillard, principal of Pacific Beach Middle School where last summer's workshop was held, said an effort is under way  to establish safe routes to local schools. By spring he hopes the city will install a set of stop signs and a new crosswalk, embellished by student-inspired murals in the pavement, at the intersection of Diamond and Haines streets, the main entrance to the 575-student school just west of Ingraham Street.
"You'd be surprised how fast some of the people drive up and down Diamond there," he said.
Sara Berns, executive director of the Discover Pacific Beach business improvement district, said her group is installing specially designed bicycle racks and taking other steps to improve bike paths and signage.
"I think there's a lot of excitement," she said.
Stewart's committee saw the trolley station development possibilities as playing a key role in changing Pacific Beach and Mission Beach. They imagined beach goers riding the trolley to the Balboa and Morena Boulevard stations and taking shuttles to and from the beach.
Stewart added the idea of turning Fiesta Island into a sustainable parking lot from which beach goers could board water taxis across Mission Bay.
In attendance was Howard Blackson, a new member of the Civic Innovation Laboratory, a unit within the revived city Planning Department, which he said will be looking for ways to help the beaches and all other neighborhoods improve themselves through innovative planning and design."
If Pacific Beach and Mission Beach focus on green living for their future, imagine the impact this can have on current and future residents.  Home owners may be inspired to make green upgrades to their houses.  I wonder if other neighborhoods in San Diego will follow suit?