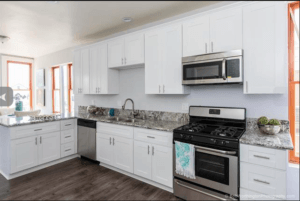 I want to let you in on a little secret….one of the oldest areas in San Diego with one of the best locations is about to get the credit it deserves…. ! For years now, people have either not heard of Logan Heights or found it less than desirable in terms of real estate. And in my opinion, all of that is about to change.
Situated in a prime location near downtown and close to the Coronado Bridge, the area of Logan Heights and Barrio Logan is finding itself morphing into the cool, underground area to grab a bite to eat and experience some of San Diego's most vibrant culture. With places like Border X Brewing and Salud to grab local craft beer and some of the best tacos in town, this is definitely an area you should check out.
And while home prices are steadily on the uptick, it's still one of the more affordable areas, although it's my bet, it won't last long. There are a few homes currently for sale in the hopper, and if you are curious to know more about them, email me at: Carmen@GreenMeansGrow.com.
Enjoy the area while it's still relatively unknown!
-Carmen Harris, Real Estate Consultant
Tags: buying a home, Carmen Harris, Family Friendly Neighborhoods, Featured Home For Sale, GreenHouse Group, heart of san diego, Neighborhood, real estate