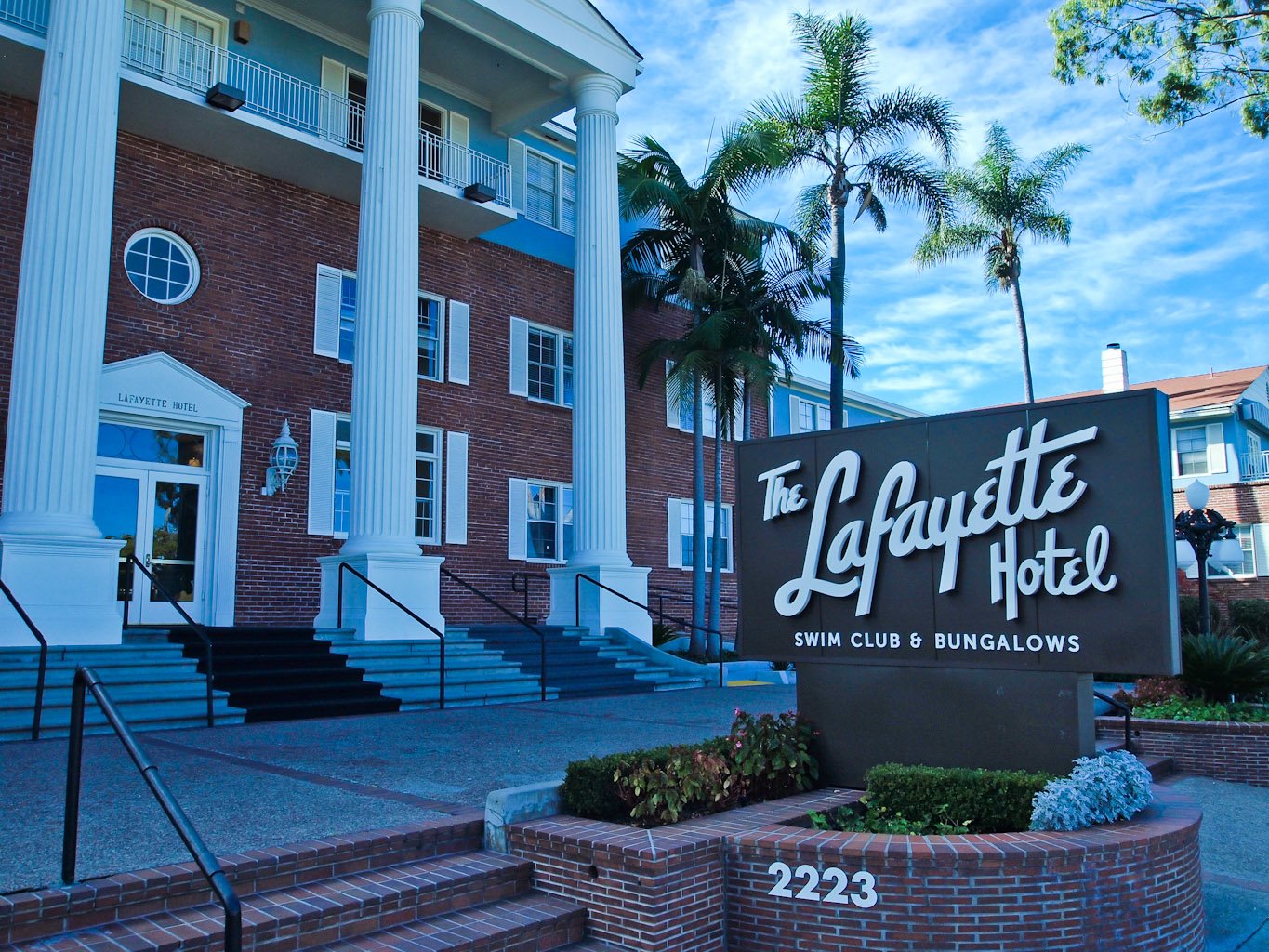 Historic Hotel in North Park – Brings Us a Comedy Festival
Improv comedy and historical hotels don't always go hand in hand, but when it exists in trendy North Park, somehow it all seems to make sense.  The Lafayette Hotel, located on El Cajon Blvd, (another sort of juxtaposition, for those long time San Diego residents,) has opened it's doors to not only a comedy theatre, but the first annual, San Diego Improv Festival – February 14-16, 2014.
The Lafayette is starting to get some recognition for offering so much more than a place to rest your head while passing through town. In the summer, you can sit poolside and watch old movies while sipping cocktails.  On date night, you can dine at Imig's Kitchen and Bar, and next month, you can enjoy 3 days worth of improv guaranteed to get your endorphins rushing.
Who's slated to perform? None other than our very own Jesse Ibanez, Jeremy Beck, and Dave Hughson!  Just kidding… although believe me, working around these guys each day, I often feel like the audience member of an improv show.  But back to the main act… which I consider to be the beautiful hotel.  Next,  the very cool little theatre "Finest City Improv,"  which is attached to the hotel, and last but not least the incredible line up of improv troupes participating in the festival. The list of featured acts and accepted troupes can be found by clicking here.
So, if you want to laugh yourself silly in a historic piece of our city, I suggest you get your tickets now. And who knows…. maybe Jesse will surprise us with a quick set 😉 Oh… and for those of you who don't know myself,  Jesse, or the others,  we can be found here at The GreenHouse Group….. almost 24/7.