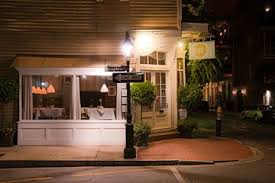 Favorite Neighborhoods for Dining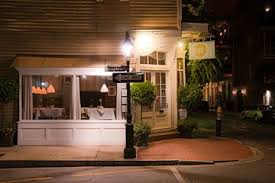 My favorite restaurants are all within a few miles from my house. That's because I live near some of the best neighborhoods, in my humble opinion. Instead of joining the mobs of tourists in Old Town, or weaving my way through crowds of club goers in the Gaslamp, I typically find myself hitting up the same couple of places where I know the menu, recognize the staff, and can maneuver the parking situation with ease. On top of all that, there is still a fun vibe happening in neighborhoods such as North Park, South Park and Golden Hill. Turns out, I'm not the only one who prefers the neighborhood eateries in this city. An article in the Union Tribune, by Carolina Guzman, titled, "Our Favorite SD Dining Neighborhoods," captures the opinions of 11 local "super diners," in which they describe their favorite 'hoods to eat in. Take a look:
Joanne Bautista, human resources professional, avid Yelper, avid diner: You can't go wrong with Convoy! We love going to Dumpling Inn for their delicious Xia Long Pao soup dumplings, Tajima for comforting ramen, Phuong Trang for perfect-for-cold-weather pho, Koon Thai for some yummy pad see ew, China Max for dim sum, Manna BBQ for cook-it-yourself Korean BBQ and Angels & Hearts for some dessert. I haven't been to Crab Hut in a while, but when the mood strikes to get down and dirty with the crab, add that to the list of the goodness available on Convoy.
Ricardo Heredia, executive chef at Alchemy Restaurant: Definitely Convoy. I have an affinity toward chicken feet, kimchi, binchotan coals. Besides all things Hello Kitty, some of the best food shopping in the city.
Brandon Hernández, food writer (Twitter @offdutyfoodie): I know I enjoy dining in Encinitas because I constantly rue the fact that I live so far from it. So many quality restaurants have popped up over the past several years, and most of them mirror the community's laid-back coastal burg vibe. Whether its Peruvian at Q'ero, sushi at Kaito, farm- and sea-to-table fare at Solace & the Moonlight Lounge, or simple burgers and craft beer at Encinitas Ale House, I always leave wanting to plan a return visit in the near future.
Jeff Josenhans, director of beverage outlets and sommelier at U.S. Grant Hotel: I actually love El Cajon Boulevard. I have been in that neighborhood for over a year now and am still working on getting to some great spots (for) world-class pho, Jamaican, Ethiopian, fried oysters and gizzards, Cambodian, Thai, Laotian and more!
Tina Luu, pastry chef, food lecturer at the Art Institute of California: A great food neighborhood for me has got to also be a good walking 'hood. Fortunately, San Diego has them in spades: Bankers Hill, La Jolla, Pacific Beach, Hillcrest, South Park, University Heights, Kensington, Old Town … to name a few. I spent six years in North Park and got to watch 30th Street from Adams Avenue all the way down to Upas in South Park percolate with new eateries. My favorites along 30th Street's Restaurant Row: Jayne's Gastropub. Jayne and Jon provide an intimate and charming place to enjoy a meal and conversation. Eating there reminds me of being in San Francisco. Sicilian Thing Pizza bakes amazing pies and serves up by the slice as well. Paul knows his pizza, and the crust is dynamite! Of course, Urban Solace — Matt Gordon and team consistently do it right for me. Socially thoughtful, excellent food, great wines and craft beers … good coffee, layer cakes and cinnamon rolls for Bluegrass Brunch! They also have Solace & the Moonlight Lounge in Encinitas and Sea & Smoke in Del Mar. Joanne Squires-Sherif's fragrant Cardamom Bakery caps it off at Upas.
Dave Morgan, CPA, avid diner: Since we live in North County, we tend to dine locally. Lately we have been discovering the joys and variety of Encinitas. Via Italia Trattoria is our latest addiction. Their house-made pastas and handcrafted sauces are SO good. I always start with a pizza … they are excellent! Plus great service and lots of great wines by the glass to go with your meal. If we aren't in the mood for Italian, then we look to Third Corner. I love wine with my food, and this is a perfect place to get that done, affordably. Their traditional mussels and fries are wonderful. Sometimes I just go for whatever the special is.
Gerald "Dex" Poindexter,  Marketing Director, EAT at  The Pearl Hotel (Twitter @SuperdinerDex): That stretch in University Heights on Park Boulevard between El Cajon and Adams Avenue has become a good hot spot over the years and lets me get my global grub on. I'm not vegetarian, but the delicious, meatless Thai cuisine at Plumeria is aces; the lobster burrito at the El Zarape is the stuff of legend; and Parkhouse Eatery remains a favorite staple of the neighborhood. Plus, the neighborhood has Ethiopian and Middle Eastern dining and about 2,233 coffeehouses.
Susan Russo, food writer, cookbook author (Twitter @Susan_Russo): If an award were given for neighborhood culinary makeover, Little Italy would be the winner. Once home to mediocre Americanized Italian eateries with a plethora of spaghetti dishes, it now houses some of San Diego's best Italian restaurants, including Bencotto, Monello and D'Avanti Enoteca. Plus, it's become a magnet for craft beer lovers with the recent additions of Queenstown Public House and Ballast Point Brewery.
David Salisbury, a law firm's director of business development, avid diner: This was a difficult question being that we're so fortunate to have so many great food destinations in San Diego. Living downtown, I find myself eating at my local East Village neighborhood restaurants like Café Chloe or Bang Bang, but when I head out for a meal and actually get into my car, I usually find myself in Little Italy. I'm very fond of the food at the sister restaurants Bencotto and Monello as well as their owners, who are both wonderful people. PrepKitchen-Little Italy has been the backdrop for some fantastic memories, from intimate dinners with friends to birthday celebrations in their semiprivate room. Lastly, if I'm craving ramen and not interested in the drive to Convoy, I'll hit up UnderBelly on Kettner for some delicious noodles and their excellent beer selection.
Gary W. Schons, local prosecutor, avid diner: The Adams Avenue — 30th Street "T" is the hottest "dining locale" in the county. Along Adams Avenue heading east from Park Boulevard (and omitting a few very fine eateries on Park Boulevard — Parkhouse Eatery, Soltan Banoo, Bahn Thai, Lei Lounge) through University Heights, Normal Heights, Kensington and ending in Talmadge, one will be delighted to find the delightful Farm House Café, Adams Avenue Grill, Café 21, Cantina Mayahuel, Sabuku Sushi, Soda & Swine, Polite Provisions, Blind Lady Ale House, Ponce's, Blue Boheme, Burger Lounge, Fish Public and Romeo & Julieta Wine Cafe. Starting south from Adams Avenue and along 30th Street, the avid diner will discover Jayne's Gastropub, Smoking Goat, Caffé Calabria, Casa de Luz, (sneak in Carnitas' Snack Shack and The Mission on University) Urban Solace, Café Madeleine, Big Kitchen, Alchemy and Buona Forchetta. No other area can match the eclectic, experimental, accessible and wonderful dining experiences offered in this region of the city.
Andrew Spurgin, consulting chef and event architect, andrewspurgin.com: Hand's down, my go-to for dining is Convoy — generic term for anything in that general area. The most underrated restaurants in San Diego live there; most are gently priced, too. If you want to feel as if you dropped into Japan proper, then visit Robata–Ya Oton, kick your heels off and pop into one of their jewel-box private rooms for dinner. Have the Chawanmushi and don't miss the shabu-shabu! Embrace your inner ethnicity — run, don't walk — practically anywhere up there on Convoy will not disappoint!
After reading suggestions like these, I may just be persuaded to leave my fave hoods and try something new. How about you?