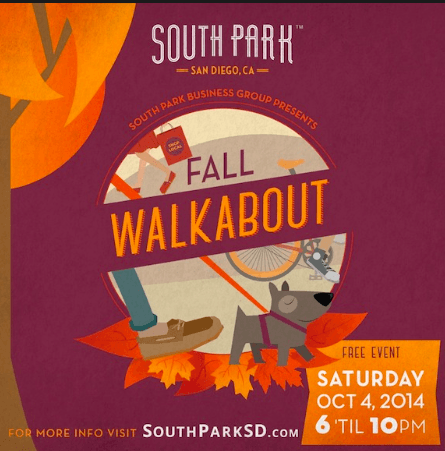 Fall South Park Walkabout This Friday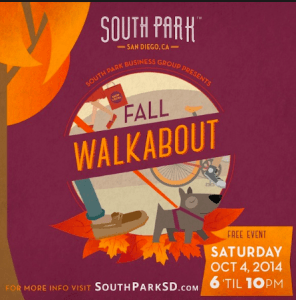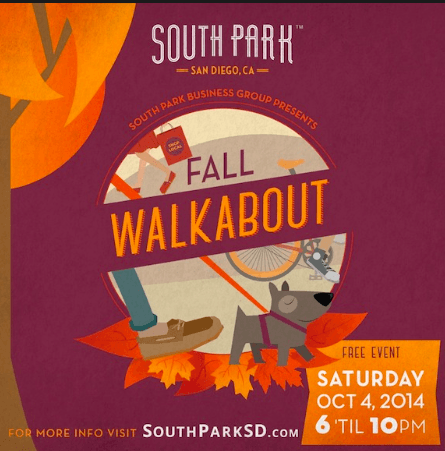 One of our clients just purchased her home in South Park and it's events like this that make the area such a cool community to live in. It's baaaack! The next Walkabout in South Park is this Saturday, October 4th from 6pm-10pm.  This family friendly event is FREE and gives the community a chance to connect while also showing folks who don't live in South Park, a feel for what this neighborhood is all about. The event details can be found by clicking HERE.
In case it's your first Walkabout, here's some info that will be a good start for you:
The FREE trolley arrives every 15 minutes at the following stops:
Stop 1  30th & Juniper St.
Stop 2   West side of 30th between Hawthorne & Grape St.
Stop 3  Beech & Dale St.
Stop 4  Grape Square (Grape & Fern St.)
The Info Booth is located at the north end of South Park in the California Liquor lot on Juniper & 30th St. At the Info Booth you will find complimentary walking guides with info about what each business is offering, FREE South Park maps, and you can enter to win a FREE drawing for a South Park Gift Basket!
The history of the Walkabout is an interesting one, as it started out as a way for a few of the local business owners to get together and unwind.  Check out the full article at: http://www.independentwestand.org/surprising-beginning-south-park-walkabout/
See you there!