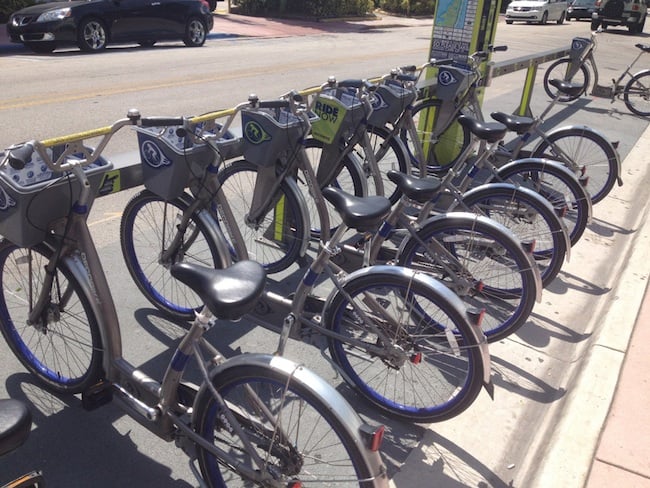 Decobike – A Bike Sharing Program Coming to San Diego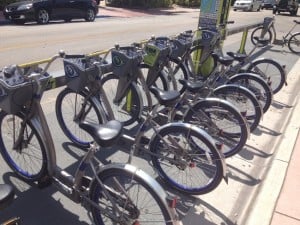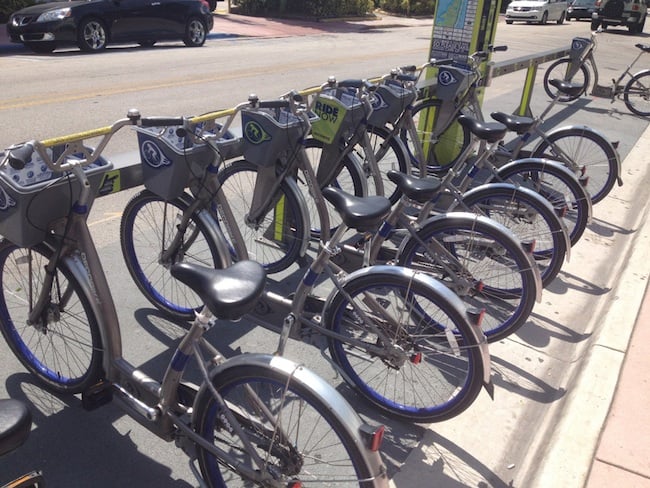 If you haven't heard, San Diego is about to implement a new bike sharing program throughout the city and it's coming soon. According to Uptown News, "San Diegans will be able to begin using the bikes by Oct. 30, and the six Mission Valley stations will be installed by the end of this year, said David Silverman, DecoBike's executive representative for San Diego.
DecoBike has agreed to install 180 stations across the city, though the locations of approximately 20 percent of those stations are still being negotiated with property owners and neighborhood advocacy groups, Silverman said.
The DecoBike station locations in Uptown, Greater North Park and Greater Golden Hill have yet to be finalized. Three bike docking stations will be placed in Old Town, including one at the Old Town Transportation Center.
A unique business model
DecoBike recently announced the pricing structure for bike users. Compared to bike-sharing programs in other cities, the program in San Diego is noticeably more expensive, but the San Diego program also comes without any subsidy from the City.  Most bike-sharing programs follow the same general pricing structure: Users pay an access fee — daily, monthly or annually — that allows them to freely remove a bike from the station for up to 30 minutes at a time. If the bike is not returned to a station within 30 minutes, the user must also pay an overage fee, which is usually charged in 30-minute increments.
Location is key
Unlike Mission Valley and Old Town, nearby Linda Vista will not host any of the 180 bike docking stations, nor will any neighborhood east of 30th Street.
Some have criticized DecoBike and the City for passing over lower-income nieghborhoods such as City Heights and Linda Vista, where residents generally have a greater need for alternative forms of transportation. Since in many cases the City is giving up public land to provide space for the bike sharing stations, the system should benefit residents, said Sam Ollinger, executive director of BikeSD, a non-profit bicycle advocacy organization."
I've seen programs like this in Madison, WI and to a greater extent in European cities like Amsterdam. I appreciate San Diego's attempt at encouraging an alternative form of transportation that is…. green!
–Carmen Harris, GreenHouse Group Buyer's Agent