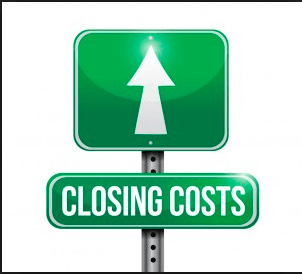 Budgeting For Closing Costs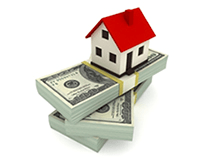 I came across some great information for prospective home buyers regarding the closing costs needed when buying a home. According to Pat Setter over at the Union Tribune, "Closing costs are an assortment of expenses incurred during the home-buying process. Some of these expenses, for which the buyer is responsible, are lender fees (the portion the lender is charging for services), title and escrow fees (amount these companies are charging for their services) as well as advance payments for items such as homeowner's insurance and property taxes, known as impounds. Title insurance premiums are also covered. The biggest closing fee, the real estate commission, is the seller's responsibility.
"The most important thing consumers should know about the closing costs is that everyone calculates them at a different rate," said Jaclyn Giaquinto, an escrow administrator at Lawyers Title. There is no flat fee or percentage of the home's cost.
These closing costs will not come as a surprise. Buyers get an estimate of costs early in the buying process. When applying for a mortgage, buyers will receive a Loan Estimate. That form, which has been in effect since Oct. 3, will not only include the amount of a loan and the monthly payments, it will also include the closing costs. It must be provided to the buyer within three days of a loan application.
The new Loan Estimate form is part of the TRID – short for TILA/RESPA Integrated Disclosure – rule designed to help borrowers better understand the terms of their mortgages. The recent discloser rule merges the Truth in Lending Act (TILA) disclosures and the Real Estate Servicer's Provider Act (RESPA) for upfront full disclosure of fees, making charges clear for home buyers.
Other than an upfront charge for a credit check (which should average between $18 and $40), lenders cannot charge any fees to a prospective client until all the fees have been completely disclosed.
Companies are required to be accurate. "A lender has to quote fees correctly, otherwise they have to redisclose," Giaquinto said.
Before closing on a loan, the buyer will also receive a Closing Disclosure. This form lists all the final terms of the loan and details of who pays and receives money at closing. Buyers must receive a copy of the Closing Disclosure at least three days before closing so they can get any questions answered.
Tax and insurance fees will most likely be the largest portion of the closing costs. These fee will vary depending on the month escrow closes, amount of insurance protection desired and whether an impound account is required to collect taxes and insurance fees ahead of time. By prepared by checking with your lender and title/escrow company for required impounds early in the buying process.
It also pays to shop around for lenders. Be sure to compare the actual lending fee amount. It should be between $1,300 and $1,800 regardless of the amount being borrowed. "If your lender fees are outside of this range, it might be a good idea to continue shopping," said Matt Brady at Skyline Financial.
Prospective buyers should get quotes from three different lenders, Giaquinto said. They should also beware of private companies with much lower quotes.
Title companies, such as Lawyers Title, have to calculate fees a certain way, she said. The advantage of going with a title company is financial backing. "We want to make sure the consumer is safe," Giaquinto said.
The entire sum of the closing costs needs to be paid at the time the house is signed over to the new owner. By then, many different parties will have fulfilled their duties and will be awaiting payment. The title or escrow company will disburse the money to the appropriate parties. The payment should be made by cashier's check.
The key to a successful transaction is to be prepared. The Consumer Financial Protection Bureau provides a home loan toolkit. It will help you make sound choices from getting a mortgage all the way through closing."
If you would like to know more about the home buying process, contact me at: Carmen@GreenMeansGrow.com
–Carmen Harris, Buyer's Agent at The GreenHouse Group