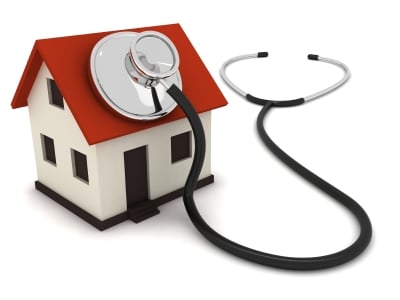 What Is A Home Inspection?
Your offer has been accepted, you've made your earnest money deposit, and now you are beginning your investigations.  Next is the home Inspection:

Per Wikkipedia:  "A home inspection is a limited, non-invasive examination of the condition of a home, often in connection with the sale of that home. Home inspections are usually conducted by a home inspector who has the training and certifications to perform such inspections."p tonspection?ction.ssues with the house you are about to purchase so that you can decide whether to move forward or

The most important step to take during your investigation period, is doing yourself the biggest favor and exercising your right to a home inspection.  A home inspection is kind of like when you visit your general practitioner for a physical.  After some tests, you will be told the results of your overall health, what to watch-out for, what needs immediate attention, and when to seek the advice of a specialist if necessary.  A home inspection is not about figuring-out if the property is worth what you are paying for it, that is an appraisal which we will cover at a later time, it's not about focusing on aesthetic things like a poorly maintained carpet/floor/yard.  An inspection is for you to know if there are any alarming issues with the property so that you can decide whether to move forward or walk-away from the transaction.  While inspectors do a thorough investigation of the property, the key focus is on 5 major items which we'll talk about next time!  But, if you can't wait, shoot me line to the info below and I'd be happy to provide you with a list of important items to watch-out for at a home inspection.  Anahi@greenmeansgrow.com or at 858.381.2621.  Till next time and happy house hunting!