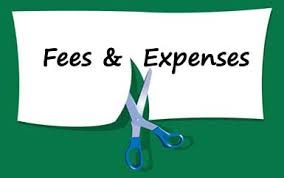 U.S. postpones 2014 hike in mortgage fees
By Les Christie  @CNNMoney
Planned fee increases that would have added to the cost of millions of mortgages will be postponed.
Currently, borrowers seeking loans backed by Fannie Mae and Freddie Mac are set to pay higher upfront fees starting April 1.   The fees, ordered by the Federal Housing Finance Agency earlier this month, are meant to help safeguard banks against risky borrowers who might default.  But housing experts say they will add thousands of dollars to the cost of all mortgages insured by Fannie and Freddie, with the biggest hits taken by borrowers with less than perfect credit histories.  On Friday, the incoming chief of the FHFA, Mel Watt, said he intends to postpone the fees — and perhaps even cancel them — until more analysis is done. The FHFA oversees Fannie Mae and Freddie Mac.  Watt, a former Democratic member of Congress, has been confirmed to his post by the Senate and takes office on January 6.  In a statement, Watt said he intends to "evaluate fully the rationale" for the fees and their impact on Fannie and Freddie and the "availability of credit."
 The mortgage industry has been bracing for substantial increases in the price of loans in 2014.  "If these [policies] had been implemented, it would have increased borrowing costs dramatically," said David Stevens, CEO of the Mortgage Bankers Association.  The hit for individual borrowers would depend on the amount of the home purchase being financed, according to Brian Koss, executive vice president at Massachusetts-based lender Mortgage Network.  Borrowers would have paid a fee when they took out the loan, or they could have effectively rolled the higher fees into their interest rate, raising monthly mortgage payments by as much as a quarter percentage point.
If you'd like more information about how these changes could affect you contact me directly by clicking my name or calling me at the number below.
858-863-0264