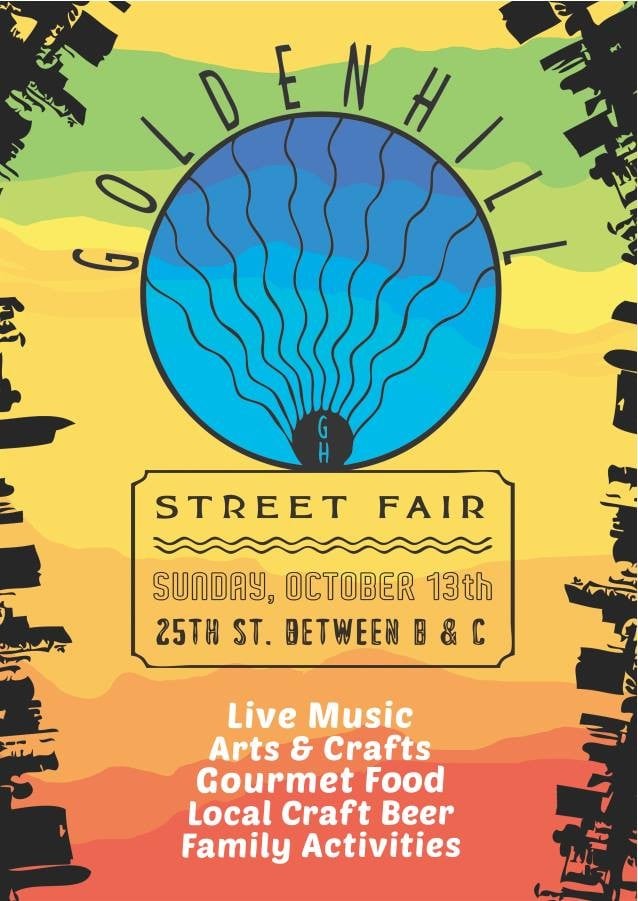 Golden Hill Street Fair – Historical Neighborhood Invites You Over…
We all know how neighborhoods can go from zip to hip and Golden Hill is no exception.  It has the unique combination of history – think Villa Montezuma (ok, that is technically Sherman Heights, but the areas are so close they're like family,) and the Turf Supper Club meets Girl on the Go and Counterpoint. To celebrate it all, the Golden Hill Street Fair is scheduled for this Sunday, October 13th, 2013.
According to the website: 
"The 2nd Annual Golden Hill Street Fair will be held on 25th Street in Golden Hill. The event will feature an incredible array of delicious local food, have a shaded beer garden with selection of local craft beer. This event will bring together Southern California musicians to highlight the music scene in our neighborhood with free live music all day. The musical acts include San Diego Music Awards nominees Tropical Popsicle, Wild Wild Wets, and Ed Ghost Tucker. This years fair will provide interactive art and games, and reveal historical photos of the region to showcase our unique historical past. We'll also have a silk screening booth run by Roots Factory and sponsored by American Apparel. Come visit us at the CDC booth just outside the beer garden. This is the one street fair in San Diego you don't want to miss!
SPONSORS
Brian's Farmers Markets, CityBeat, CornerStone Connections, Coronado Brewing Co, FM 94.9, Light Painted Landscapes by Photo-Synthesis, Jaycee's Market, The Roots Factory, Saint Archer Brewing Co, Stone Brewing Co, Turf Supper Club, Verizon Wireless, YES Campaign, Youth Under Construction."
See what has people talking about the spirit of Golden Hill. And while you're there, be sure to check out the You Are Here mixed use space building.  Located on the corner of 25th and F Streets, it's architecture is visually interesting and mixed use space includes retails, apartments, and condos. Described on the website as,  "Next generation creative living and working spaces for eco-cool people."
Eco-cool people? That phrase certainly brings to my mind a certain group of people….The GreenHouse Group, anyone?