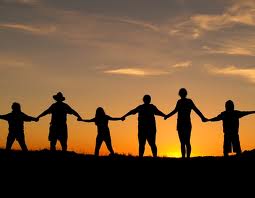 Thanksgiving is Near – Give Back This Year
Well…the holidays are officially upon us. Now that that Halloween has passed, the next big occasion for most of us is Turkey Day. And while I like to scarf down more food than my belly can handle just like the rest of us, I'm starting to feel an obligation as a parent to influence my kids with traditions that count – and Thanksgiving is the perfect opportunity. We can still eat to our hearts content, watch and play family football, and then end our evening by watching, "A Christmas Story," one of our all-time fave family movies…But what else can we do to encourage the holiday and what it's really all about?
Ultimately, it's all about being grateful for what we have, and by giving back as a way of saying thanks.
So, I took this week's blog as an opportunity to round up 5 ways we can all give back this Thanksgiving:
1.) Have the entire family take part in Father Joe's Thanksgiving Run. It's a 5k through Balboa Park – You can sign up by clicking here. "All proceeds go to help your homeless neighbors in need—from children and families to adults and veterans. "
2. Donate either food or money to the San Diego Food Bank. Or, participate in the San Diego Food Bank's Thanksgiving Run for the Hungry. More info here.
3. Become a volunteer for Meal on Wheels of the Greater San Diego area. They focus on feeding the seniors of our community.  More information can be found here.
4. Donate food and gift cards for local grocery stores, to the YWCA, which provides shelter to women and families of domestic abuse. Click here for details.
5. Invite a local Marine to join your friends and family for Thanksgiving in your home. Through the Armed Services YMCA, you can participate in the School of Infantry Home Hospitality program. Find out more by clicking here.
Happy Thanksgiving!