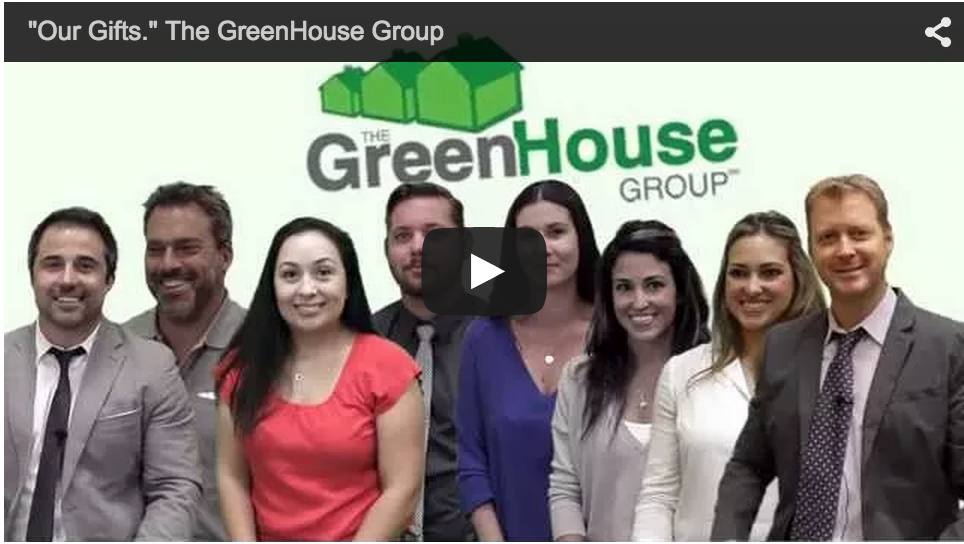 [VIDEO] "Our Gifts." Meet The GreenHouse Group Team & What They Believe Their Gifts Are.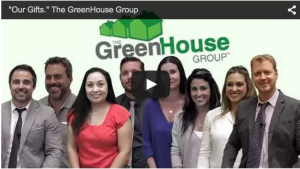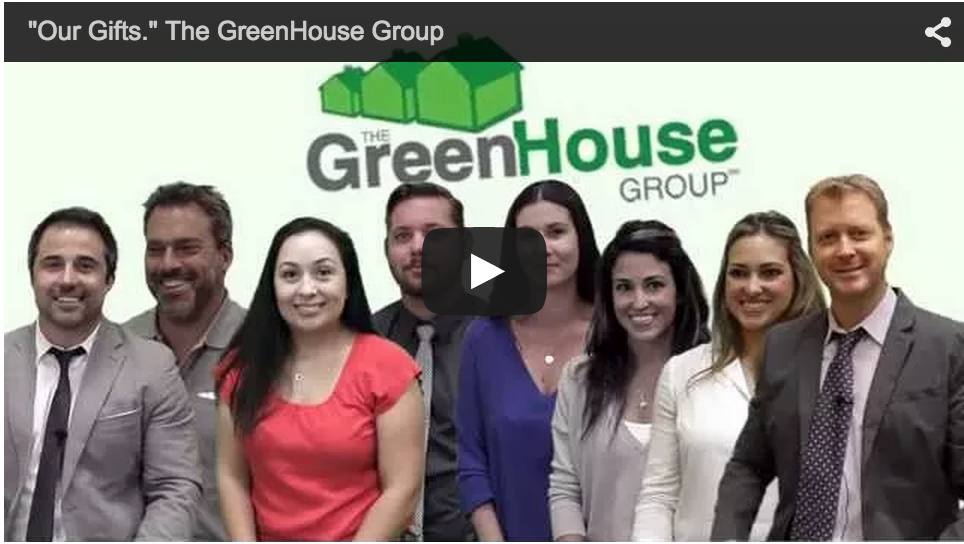 "Our Gifts." Meet Jesse Ibanez, David Hughson, Christine Vasquez, Scott Van Vugt, Carmen Harris, Renata Hamdan, Andrea Ibanez & Jeremy Beck & What They Believe Their Gifts Are.
The GreenHouse Group. "The Meaning In Life Is To Find Your Gift, The Purpose Is To Give It Away." – Pablo Picasso
Backstory:
A client asked a courageous, and thought provoking question the other day. She said, "What are you guys the best in the world at?"
I knew the answer which was true for me, but, it made me think about the fact that we are truly a "we" and not a "me." What I didn't expect to come from that great question was another question, but as great questions usually go, it did. What rose to the top of consciousness, like truth, was: "I don't know." I didn't know what "we" were the best in the world at, as a team.
Then the inspiration hit me:
We needed to define this, not only to answer this question for her, but for the next person who may or may not be thinking the same thing and never take the time to even ask. But most of all, for US to discover this answer for each other and ourselves.
So, we got to work.
We brought this challenge up at our next meeting and as a team we had to answer the questions:
1) What is your name?
2) What is your gift in 1 word?
3) What is your contribution?
We then contracted the services of our good friend of The GreenHouse Group, and client, Alejandro Coatu, videographer extraordinaire, and this is what we came up with.
We hope you appreciate its honesty, its vulnerability, and most of all, its potential value to help you or someone you might introduce to us, know us just a little bit better than before.
-Jesse, Co-Founder,The GreenHouse Group