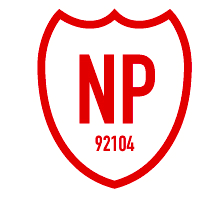 North Park's Summer Updates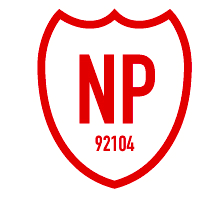 Trying to stay on top of all the changes occurring in North Park lately can be a daunting task. I often come to the area ready to try out the restaurant I've heard about, only to add three or four more locations to my ever growing list of "must try's."
Nothing has slowed down this summer, in fact,  the action in North Park is in full swing. Here's a brief overview of what's been happening in the 'hood.
Lucha Libre's new North Park location at 3016 University Avenue is almost ready to open to the public. They've done quite a lot on the interior to change out the old Marie's Cafe vibe… A new and used bookstore named Verbatim Books is readying their location at 3793 30th Street at North Park Way… Hammond's Gourmet Ice Cream, which just celebrated their one year anniversary in North Park, has announced that they're opening a second location, this time in Pacific Beach… The San Diego City Council approved the University Avenue Mobility Plan, which calls for streamlining vehicular traffic, dedicated bus lanes to be shared with bikes, planted medians, and sidewalk bulb-outs to create a more efficient and friendly multi-modal transportation corridor… Speaking of the city council, they're scheduled to vote on two major North Park initiatives in the next few months, including releasing the Woolworth's building so that developer Al Karendian can begin transforming the high-profile (but current eyesore) in to market rate apartments on the 2nd level and retail on the ground level. They'll also be voting on freeing up the space behind the Observatory North Park Theater so that it can become the community park that's been in planning for 5 years.
Breakfast Republic has soft-opened at 2730 University Avenue, the prior location of Western Steakburger. Owned by Johan Engma, who also fathered the Fig Tree Cafe chain, the new space is beautifully decorated and is serving customers from 7am – 3pm daily… Crazee Burger has opened their new location at 3993 30th Street, at Lincoln Ave. They've spiffed up the space that used to be a pawn shop with urban gritty decor and a lovely outside patio that faces Lincoln. Nice to have that corner activated with this and Streetcar Doughnuts across the street… Wang'srestaurant abruptly shuttered their doors last month. A victim of their closing was Und1sputedgym, which had sub-let the basement from Wang's. The gym has announced that they're scouting a new location in North Park… Rumor Alert: we're hearing that someone has purchased the BBQ Pit at 2888 University Avenue. Their storefront has been closed to the public for years, and it's been an eyesore along an area that otherwise has had much improvement. Fingers crossed this rumor pans out as it would be nice to see this block activated again… Al Reef, which had been a bizarre mixture of hookah lounge, deli, ice cream, smoothies, and gawd knows what else, has closed their doors and plans on reopening as a Mediterranean restaurant. Hope they can raise a successful business as they put a great deal of money transforming the former location of Glenn's Market… Heaven Sent Desserts is moving a bit east to 3011 University Avenue. The new space is much smaller than their current location, and will serve as a place for purchasing their desserts only; their kitchen is moving to a new location to support their expanding catering business… City Taco's founder Gerald has announced his newest North Park venture. It's called Tostadas, and it'll serve up, yep, tostadas and ceviches. Based on how frickin' good City Tacos is, we expect this new place to rock our taste buds as well… Hammond's Gourmet Ice Cream, located at 3077 University Avenue, celebrated their one year anniversary a few weeks back. Great to see them doing so well, with a loyal following, and 4 1/2 stars on Yelp.
For more inside scoop on North Park contact me!
Carmen Harris, REALTOR and lover of North Park