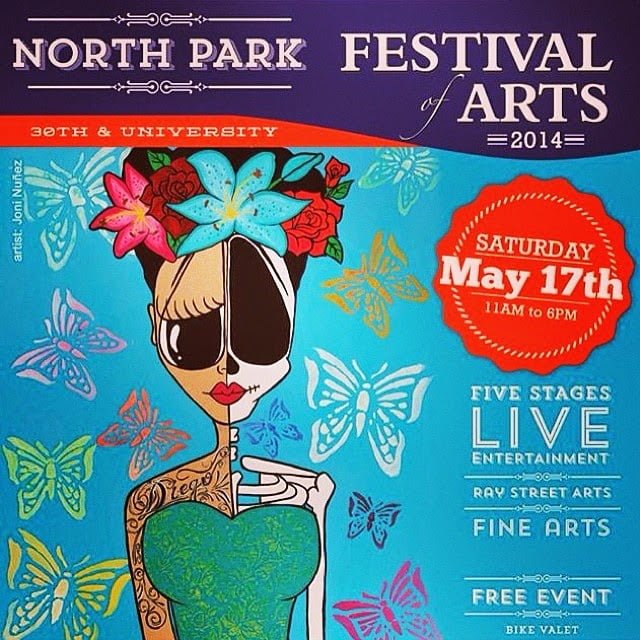 North Park Festival of Arts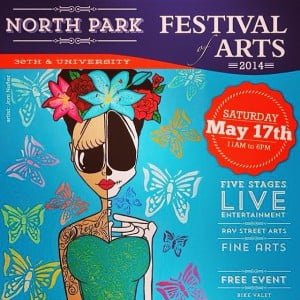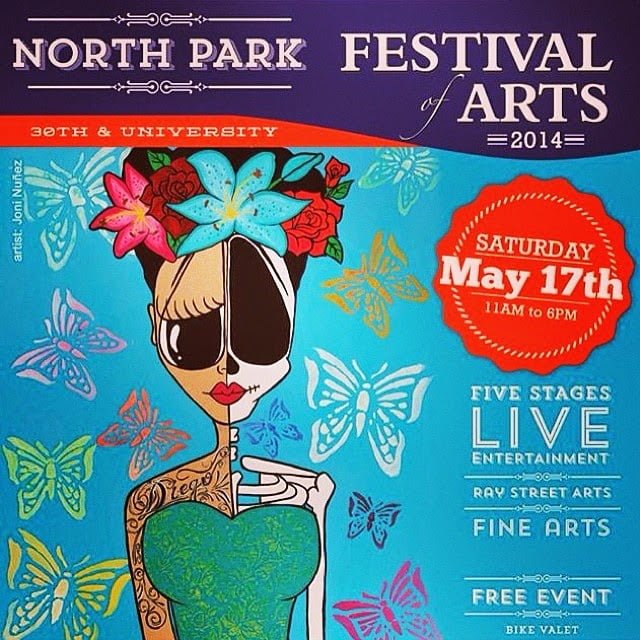 Next Saturday, May 17th, the annual North Park Festival of Arts is back, and better than ever. According to Uptown News, "
As North Park and its residents change, so does the North Park Festival of Arts. The "arts" mirror what is important to the neighborhood: from visual and interactive displays, to music and dance performances and the art of beer making. And each year the event expands its scope and augments its successes.
"We [in North Park] are really diverse in many ways so we create an event that's also diverse," Landsberg explained, adding that at least two new features will be introduced at this year's event on Saturday, May 17. Angela Landsberg, executive director of North Park Main Street, is excited to steer the growth and evolution of the festival the nonprofit has overseen since its inception.
The unique artists, who are veterans of war, will have their work displayed and for sale throughout the day of the festival."We have a Veteran Artists Zone … sponsored by Manpower," she said. "What they did was they purchased ten booths to give to artists who are post-military and they'll be displaying their art in one particular section."
"The other brand new thing we have is the Ecozone," Landsberg continued. "Which is an area where we're highlighting sustainability … We've got recycling, bike shares, Car2Go, some food producers — who are sustainably farming to produce food — solar companies and more."
The businesses in North Park have also risen to the challenge of growing an already successful endeavor.
San Diego County Credit Union moved to North Park recently with a large branch located on University Avenue and immediately wanted to be involved in the event.
"They approached us!" Landsberg exclaimed. "And were so generous in their sponsorship this year that it's really allowing us to put on a terrific festival. That has been crucial and we're really grateful that they're partnering with us."
Another partner that adds to the fun of the event is Waypoint Public, who will present this year's Craft Beer Block. The beer-centric restaurant, which opened last year in the heart of North Park, was in charge of reaching out to breweries and putting together this staple of the festival. Over 30 breweries have committed and the list will continue to grow right up until the event starts, said Landsberg.
As North Park Main Street, local businesses, performers, artists and vendors come together, they'll make North Park Festival of Arts what it is meant to be: a community event that reflects the neighborhood and its inhabitants.Live entertainment isn't left out of the equation either. Five stages will present a wide range of music and dance performances, as they do each year. Performances run from 10:45 a.m. to 5:15 p.m. with stages scattered throughout the event. The Main Stage features mostly rock and alternative bands including local favorites Oh, Spirit and The New Kinetics. The Ray St. Stage will be more mellow, populated by more acoustic and blues acts. The Bar Pink Stage has indie rock artists like Diatribes and Hills Like Elephants whose music goes well with the party atmosphere of the stage's location inside the Stone Brewing Beer Garden. The Beats and Eats Stage has a wide range of everything from jazz to hip-hop to spoken-word performances. And the Dance Stage will feature over 300 dancers performing assorted styles at a variety of skill levels and ages."
Visit NorthParkFestivalofArts.com for music lineups, festival maps and more information. More info can be found on the Facebook page.