No money down to buy your home!
Want to know if you can put no money down to buy your home? While also learning a few fun facts about San Diego? Of course you do!
When you think of San Diego, what comes to mind? Beaches and sunny 75 degrees all year round. While that is true, San Diego county also has 6,687 farms, more than any other county in the United States. 68% of those are between 1-9 acres and though the median size farm is just 4 acres, our county's farmers rank number one in both California and the nation in the production value of nursery, floriculture and avocados. We are also rank as the second highest county with women who are the principal operator of the farm and number 3 in producing honey!
Agriculture here covers 303,889 acres and is a key contributor to San Diego's economy, along with defense, manufacturing, tourism and biotechnology. Our varied topography creates a wide fluctuation of microclimates that allows for nearly 30 different types of vegetation communities. This diversity allows for San Diego to grow over 200 different agricultural commodities from strawberries along the coast, apples in the mountain areas, to palm trees in the desert. *This information was made available by the County of San Diego, Department of Weights and Measures in their 
2016 Annual Crop Report
.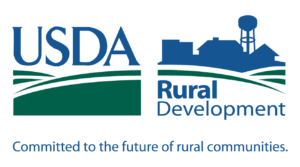 With all that space we have in San Diego there are a few loan programs out there that help you purchase your home in those wide open spaces. One of those programs is through the USDA rural development division. To check if the home you are interested in qualifies for no money down financing click the
LINK.
Or Contact one of the
GreenHouse Group's Mortgage consultants
for a in depth plan to purchase your home.
Greg Kuchan
The GreenHouse Group, Inc.
858-361-5568
Lic#01977577