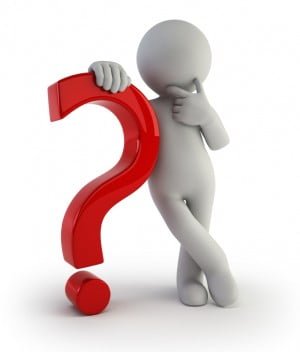 Mortgage Pre Qual vs. Pre Approval
The Skinny on Pre Qualification
Getting pre-qualified is the initial step in the mortgage process, and it's generally fairly simple. You supply a bank or lender with your overall financial picture, including your debt, income and assets. After evaluating this information, a lender can give you an idea of the mortgage amount for which you qualify. Pre-qualification can be done over the phone or on the internet, and there is usually no cost involved. Loan pre-qualification does not include an analysis of your credit report or an in-depth look at your ability to purchase a home.
The Skinny on Pre Approval
Getting pre-approved is the next step, and it tends to be much more involved. You'll complete an official mortgage application, then supply the lender with the necessary documentation to perform an extensive check on your financial background and current credit rating. (Typically at this stage, you will not have found a house yet, so any reference to "property" on the application will be left blank). From this, the lender can tell you the specific mortgage amount for which you are approved. You'll also have a better idea of the interest rate you will be charged on the loan.
With pre-approval, you will receive a conditional commitment in writing for an exact loan amount, allowing you to look for a home at or below that price level. Obviously, this puts you at an advantage when dealing with a potential seller, as he or she will know you're one step closer to obtaining an actual mortgage.
The other advantage of completing both of these steps – pre-qualification and pre-approval – before you start to look for a home, is that you'll know in advance how much you can afford. This way, you don't waste time with guessing or looking at properties that are beyond your means. Getting pre-approved for a mortgage also enables you to move quickly when you find the perfect place. When you make an offer, it won't be contingent on obtaining financing, which can save you valuable time. In a competitive market, this lets the seller know that your offer is serious – and could prevent you from losing the home to another potential buyer who already has financing arranged.
Once you have found the right house for you, you'll fill in the appropriate details and your pre-approval will become a complete application.
Next Step
For a FREE consultation to determine your "purchasing power" for buying a home, please contact me right away and we will pencil a date and time in on the calendar.
Craig Sutliff
The GreenHouse Group
Email: Craig@GreenMeansGrow.com
Cell: 619.857.4954 BRE Lic# 01735288. NMLS ID# 238632