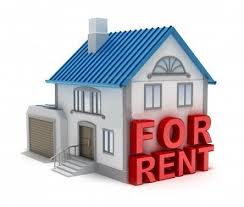 How to Buy an Investment Property
How to Buy an Investment Property –  It's a question I get a lot and am amazed at the many misconceptions around this topic.  I find that most people think you need more money down than you do, and that it's "hard to qualify".  Actually it's a pretty simple process and very similar to that of a typical purchase transaction.
The first important difference is the required down payment.  For it to make sense, you'll need a minimum down of about 20%, but for the best terms, rates, and programs you'll want to shoot for 25% down.  This is also a benefit when it comes to the math of the property.  The more you put down, the lower the monthly payment, and of course the better the cash-flow of the property.
The next thing is qualifications.  What most people don't realize is that some of our lenders and programs allow for you to use the projected rental income on the subject property in order to qualify.  The implications of this are huge.  In other words, you don't need to be able to afford the entire monthly payment on your own.  You really only need to qualify for a portion of the payment not covered by the project rent.
The bottom line is that with good planning and the right team you can buy a rental property easier than you think.  If you'd like to learn more about the programs we offer and how they might help you become an investor in Real Estate click my name below and shoot me a call or email.  I'll help you quickly determine if it makes sense for you.
Jeremy Beck | Mortgage Planner | Investment Property Specialist