Reported by The National Real Estate Post on July 14, 2015
Experian reports that 67% of future home buyers are not pre-approved.  This is both unbelievable and understandable.  It's unbelievable if you are actively looking at properties and writing offers because no seller or seller's agent worth a damn will ever entertain an offer from a buyer that isn't pre-approved.  This is real estate 101. On the other hand it's understandable given the easy online access to market data and the local inventory.  This seems to be a case of most potential first time buyers putting the cart before the horse which in my experience only leads to disappointment when they realize the home they want is not the home they can afford.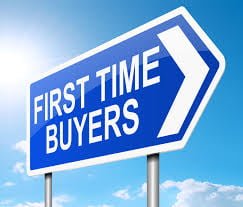 With so many first time home buyers needing to improve their credit the pre-approval is no longer negotiable.  It's really the first step on the journey to home ownership.  As a Mortgage Planner it is my responsibility to see that my buyers are out there on the front lines armed with a solid mortgage plan.  And as a result of that approach we have zero fallout with our buyers.  For your free mortgage plan click here.
David Hughson
Mortgage Planner
858-863-0264