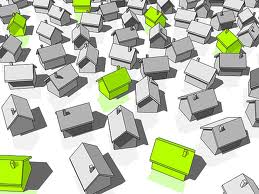 Go Green And Save Some Green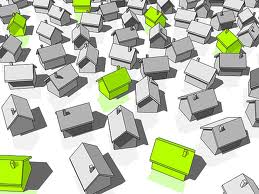 Attention Home Owners! Have you ever considered the benefits to upgrading your home with more energy efficiency only to find out the upfront costs were more than you could handle? Are you a "greenie" who needs to keep some "green" in your pocket?
A new program in San Diego County could be just the thing you need to start making those green upgrades – that benefit not only Mother Earth, but your wallet as well!
According to Uptown News, "The Property Assessed Clean Energy (or PACE) program was unveiled last month. The architects of the initiative say it is designed to give property owners the flexibility to make energy-efficient home improvements. The effort has the backing of a number of city and county officials.
Some of the features within the PACE program include fixed interest rates, the ability to pay for the improvements through property tax payments and the opportunity to receive tax savings and credits.
"The PACE program is a win-win for consumers and our environment," County Supervisor Dave Roberts said at a mid-July news conference detailing the new initiative. "Our environment benefits by our efforts to reduce greenhouse gas and energy consumption."
City Council President Todd Gloria is among the local officials who have rallied behind PACE, which has been available for several years to commercial property owners.
"[PACE] programs will result in more homes being retrofitted for energy and water efficiency upgrades," Gloria said at the kick-off news conference. "San Diegans now have a new option to finance renovations to their homes."
PACE is an outgrowth of a larger program, Home Energy Renovation Opportunity (HERO), which began in Riverside County in 2012. Since then, HERO programs, including PACE, have been offered to about two-thirds of Californians.
Sullivan Solar Power is among the private companies certified to work with property owners to ensure energy efficient upgrades fall in line with the HERO guidelines. Sullivan Solar Power has a presence in several southern California cities, including San Diego.
Recalling how the PACE program first came to be, David Savarese, director of project development for Sullivan Solar Power, explained the success already found in its brief life span.
While HERO programs such as PACE do have some stipulations — property owners must have at least 15 percent equity into their homes or commercial developments, for example — Savarese said the relatively minimal guidelines give it a broad appeal.
"This is something people can finance through their property taxes, which is a very unique way of funding any renovation project," Savarese said.
HERO programs such as PACE, which were born out of Assembly Bill 811, do not require applicants to furnish a credit score, and no money needs to be put down to participate in the program.
PACE also is designed to be flexible. Property owners can repay the energy-efficient improvements on their tax bills during a span of time ranging from five to 20 years. The interest rate in each increment varies slightly.
Other possible perks include the opportunity to receive tax savings and credits for initiating the energy-efficient upgrades, as well as a transferable assessment provision that stipulates the cost of the upgrades stay with the property, and not the person. In other words, any outstanding amount on the upgrades would be incorporated into the sale of the property.
From his vantage point, Savarese said he was pleased to bring Sullivan Solar Power into the fold when HERO programs such as PACE began sprouting up two years ago.
"This is an opportunity to make a difference in the world," Savarese said. "The real goal, from the start, has been to open this up to the masses. There's this misconception out there that solar is expensive. But this is an opportunity to open it up to everybody."
While one of the most obvious energy-efficient upgrades would include installing solar panels, there are other ways property owners can benefit through the PACE program. Other ways of reaping the benefits could be through installing new heating and cooling systems and installing new water infrastructure.
PACE is now available in most of San Diego County. In addition to the city of San Diego, the program is available in Carlsbad, El Cajon, Escondido, Lemon Grove, Oceanside, San Marcos, Solana Beach and Vista. Additionally, it is being offered to residents in the census designated place communities of Rancho Santa Fe and Valley Center.
Savarese encouraged interested applicants to use a tool known as "Know Before You Go" on Sullivan Solar Power's website (sullivansolarpower.com). The online application, which grants applicants "soft approval," is designed to provide a snapshot of how much energy-efficient improvements would cost."
For more information  on the PACE program and eligibility, click here.
-Carmen Harris, currently living under Solar Panels and loving it!
Solar P