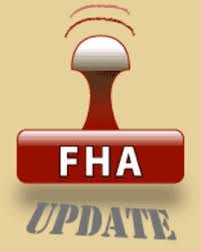 Is an FHA loan still a good deal?
 "Is FHA still a good deal?"  That's what many of my new homebuyers ask me when we first get together to create a mortgage plan.  I believe that it all depends on your goals and current situation.  As with most loan programs there are advantages and disadvantages to consider.  Here are a few…
 *More lenient on bad credit
 *Great rates, sometimes better than conventional
 *New Guidelines allowing for faster reentry into the market after Foreclosure, Short-Sale, and Bankruptcy.
Disadvantages
*Up-front Mortgage Insurance premium is now much higher
*Monthly Mortgage Insurance Premium has also increased
*Mortgage no must be held for a minimum of 11years
So, is FHA still a good deal?  It's a great deal for those who need it.  If you have problems with your credit or a lack of down payment but still want to get into the Housing market while prices are low, then FHA offers an opportunity to do that.  We call that the acquisition phase. 
To find out more click here to send me an email for a review to see if FHA or another program is right for you. 
Jeremy Beck