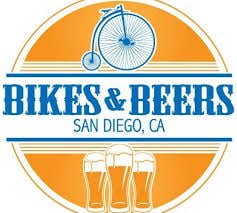 Bikes & Beers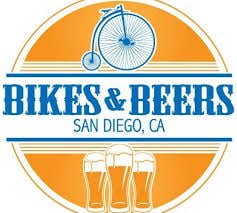 Although I'm not an avid cyclist, I do like good beer. And what's even more exciting to me, is that the person who has organized this event, is the same cool guy my husband and I bought our first house from. (Thank you GreenHouse Group! Yes, I used to be a client. ) According to the OB Rag, "John P. Anderson is an occasional contributor both to the OB Rag and the San Diego Free Press.  Just recently, Anderson has joined up with other enthusiasts to start what they hope will be an annual trek through our city's bike-friendly neighborhoods combined with visits to craft brewers along the way.
They've dubbed it Bikes & Beers SD, plotting out a 26-mile bicycling course taking participants through many of San Diego's most dynamic urban neighborhoods and to some of the region's most beautiful natural sights. The inaugural event will take place Saturday, March 29th, starting at 9:30 am with following groups at 10, 10:30, and 11.
Starting and ending in North Park, the event course will go through Hillcrest, Ocean Beach, Point Loma, Downtown, East Village, Golden Hill, and South Park. Cyclists will enjoy vistas of the San Diego River, Pacific Ocean, San Diego Bay, Petco Park, and Balboa Park.
The event route has been planned out to be predominantly flat and relaxing with only a couple of hills – the steepest portion is crossing from Sunset Cliffs to Point Loma. Whether on a 5-speed cruiser or a lightweight road bike, the course is meant to be welcoming to all participants. Additionally, much of the course utilizes bike paths, like the Ocean Beach Bike Path, to expose participants to existing bicycle infrastructure of which they may not be aware.
Participants will visit craft breweries in San Diego including Modern Times, Stone – Liberty Station, Mission, and Mike Hess. There will be tastings of beer, snacks, and water at each brewery on the ride, ending with celebratory pints at Mike Hess Brewing and two of North Park's noted beer bars – Tiger!Tiger! Tavern and Waypoint Public.
Bike shops will have staff and equipment on hand to help with repairs and accessories to get bicycles in top working order. At the registration area in North Park there will also be local organizations with information and wares for sale including the SDSU Business of Craft Beer program, BikeSD, and North Park Bikes.
Co-organizer Tim Stempel founded the Tour de Brewtah in Salt Lake City and organized the event for the past five years before moving to San Diego. With the strength of the craft beer industry in San Diego, as well as the unbeatable weather, the organizers think it's a great match.
They're seeking to support more bicycle infrastructure and safer, more enjoyable streets and neighborhoods for everyone in San Diego via a contribution of a minimum of 20% of the proceeds to BikeSD to support them in representing bicycle riders in the public space and continuing to build on the momentum for better cycling facilities region-wide.
Estimated cycling time is 4 hours but will depend on the pace of each participant. The full route map can be found here"
To find out more on this event and to register, click here: www.bikesandbeerssd.com/
With further questions or comments, contact me!