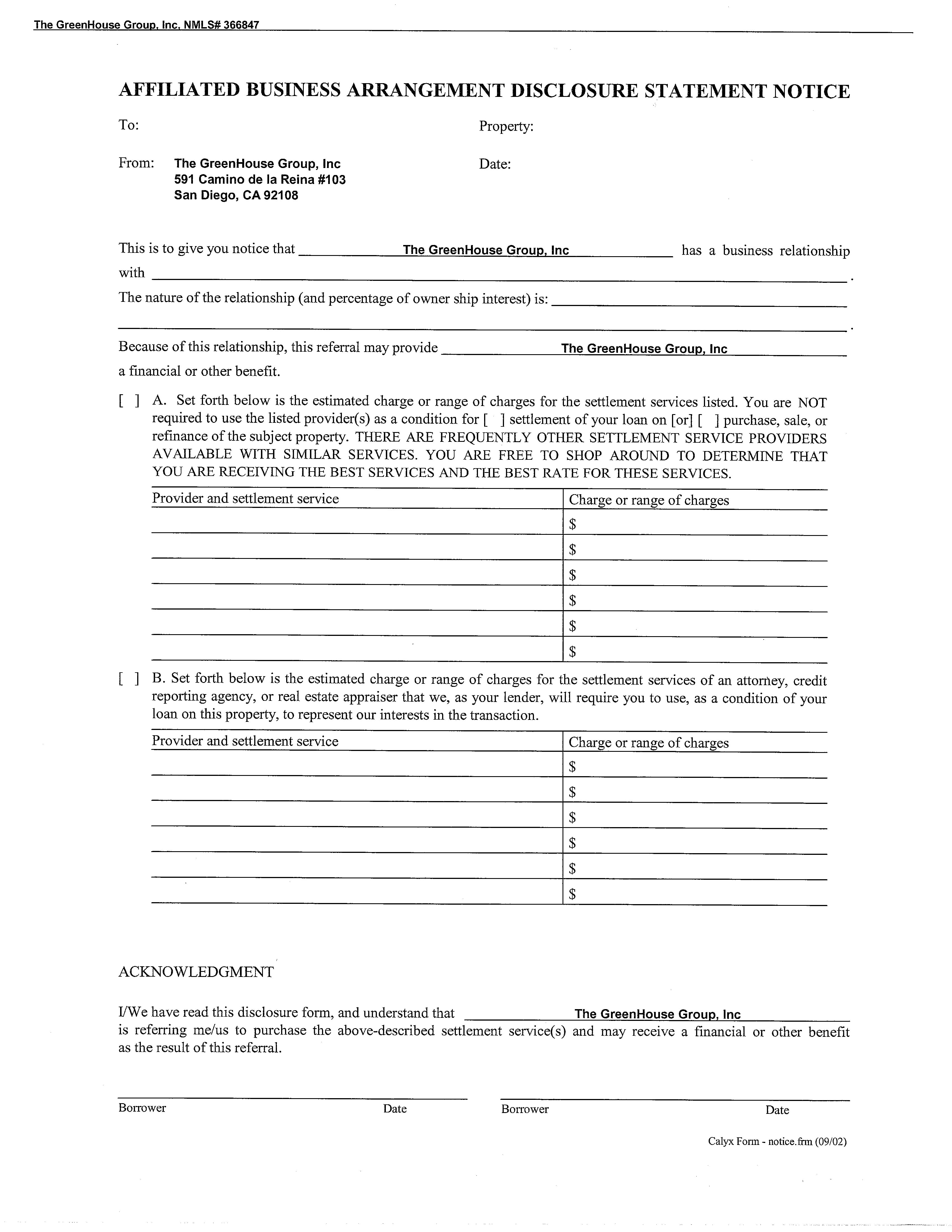 Autonomy – Our Greatest Gift To You
As a Mortgage Planner I'm familiar with the ever-growing stack of disclosures that our clients must sign when applying for a loan. While these disclosures are for their protection as consumers it can be tedious and time consuming to review, understand, and sign these forms. That's because there is a lot of overlap and redundancy which after awhile only serves to exhaust and confuse the person signing.
So when I'm sitting acros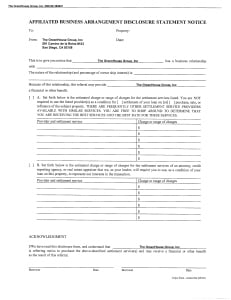 s from my clients explaining these forms I know it's important to provide one thing, clarity. One of my favorite disclosures to explain is the Affiliated Business Arrangement Disclosure Statement Notice. I know, it may seem silly to say I have a favorite loan disclosure.  After all, loan disclosures are about as fun as watching CSPAN.  But I mean it, I really like this one because it reminds me of our autonomy.  In short, the ABADSN must disclose if The GreenHouse Group has a business relationship with any other entity or party involved in the real estate transaction our clients are involved with and if we receive any compensation as a result of this relationship. For example, if we were affiliated with the escrow company handling a home purchase we would have to disclose this to the client.
Every time our clients are presented with this form it is always blank. That's because we are a truly independent broker and have no ties to anyone that might present a conflict of interest that could supersede our clients needs.
This experiment called The GreenHouse Group is more about who we are than what we do. Who we are is a local, independent, consulting firm that helps our clients discover their purpose which in turn helps us evolve our purpose. We just happen to be in the Real Estate Consulting and Mortgage Planning business. If you can appreciate what we're doing and share that vision check out what other people are saying about us by clicking here. If you like what you read click on my name below which will send me an email with the subject line that says "Hey David, I'd like my own free mortgage plan".
Mortgage Planner and Loan Disclosure Lover
858-863-0264