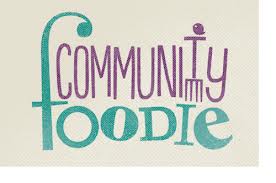 10 Best Foodie Spots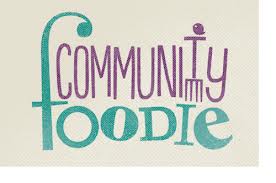 Our little San Diego is getting some big attention lately when it comes to restaurants and the folks at USA Today have compiled their Top 10 list of favorites for our city. According to Neal Turnage, "
A San Diego foodie weekend can be exceptional. The explosion of dedicated neighborhoods with distinct personalities (Hillcrest, South Park, North Park, downtown, Little Italy, and La Jolla, just to name a few) means dining that is as eclectic as it is exciting, taste popping, eye opening, and always adventurous.
Keep in mind the best way to make your own discoveries is to go neighborhood by neighborhood, maybe one per weekend. Look for the crowds (they're never wrong here) then fall in line. And along the way, keep an eye out for the food trucks! Meanwhile, the names of the following establishments are never far from any local foodie's lips:
Addison: The setting is opulent. The service is impeccable. The food is meticulously finessed to the point where you'll discover flavor notes you didn't even know existed. Chef William Bradley's restaurant with its SoCal inspired French/European tasting menu holds a five-diamond AAA rating along with numerous other awards. A place to splurge, indulge and transcend.
Alchemy: Chef Ricardo Heredia's South Park bistro is one of those neighborhood "joints" that buzzes for a reason: Every plate packs a wallop of flavor. Heredia is known for making the ordinary extraordinary — and for his "event" prix fixe menus each month, which include a vegan dinner. His whimsical forays such as a recent bacon and local beer annex menu practically insist that you "go there." Cocktails sing here too.
Brockton Villa: It's where you want to start the day. A delightful cottage on the cliff in La Jolla Cove. Their "Coast Toast" is a legend. And the beer brined corned beef hash isn't too shabby either. Linger here and soak up the beach chic atmosphere.
Chuao Chocolatier:Two brothers, one incredible chocolate experience. They've brought what they learned growing up on their family's Venezuelan cocoa plantation and gone into the stratosphere from there. Unusual fusion flavors and a range of chocolate bars, bon bons, truffles and sipping chocolate define what is Southern California's definitive chocolate shop. It can hold its own against any French or Belgium counterpart any day of the week.
George's at the Cove: If you dream of an exquisite but unpretentious restaurant (that happens to overlook one of the country's most beatific seaside coves) you've dreamed of George's. Chef Trey Foshee's cuisine is what's described as California Modern. It's both healthy and indulgent at once, super fresh and so well presented it's almost a shame to eat. Fish, game, meat and veggies have found their shaman here. You will too.
Las Cuatros Milpas: No, it's not in the greatest or most scenic part of town — and there's plastic furniture. But the homemade tortillas, chorizo rice and beans, tamales and tacos capture the authentic Mexican food experience you crave in San Diego. Cash only and lots of lines, but worth it.
Little Italy Farmer's Market: Yes, it's just a farmer's market, but the food vendors here are serious stuff. Nowhere else will you have an opportunity to get a plate full of fresh sea urchin caught that morning and served underneath a billowing white tent. Best al fresco lunch in the city!
Luigi's: Perfectly turned out thin crust pizza is here. The fact that it's served up by tattooed hipsters only makes it that much more enjoyable. For equally fine pizza and a larger menu of genuine Italian fare, Buuna Forchetta in South Park should be your pick. Great people watching, too.
Oscar's: Fresh seafood rocks in San Diego, especially when it's done south-of-the-border style as in the fish tacos here. Yes, there's the usual suspects, but also the "taco Especial," filled with a trifecta of fish, shrimp and scallops. A back up plan: Food truck fish tacos at Mariscos in South Park. Cheap and oh so good.
Stone Brewing Co. World Bistro and Gardens: Proof that "brew pub food" doesn't have to be bland and unhealthy — nor served in a dank dark atmosphere. Yes, beer is king here. And it's good. But so is the menu, spiked with all kinds of unexpectedly fresh salads, pastas and classics like pork chops and pan-seared salmon in beer based preparations. The decor is equally as inspired and mod at the spankin' new Liberty Station location."
Personally, I've enjoyed 7 from the list but have now made it a goal to complete the entire list. Trying out a new restaurant is always a good excuse to visit a new neighborhood, and get to know our beautiful city just that much better.