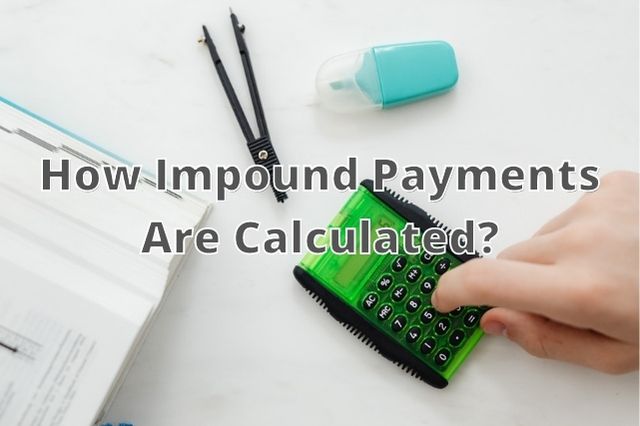 What is an escrow or impound account?
Taking a loan can be a good thing, but you need to ensure that you are aware of the terms and conditions so that you are not caught by surprise. It is easy to get caught up in the excitement of getting a loan and just sign the papers without reading them carefully. However, you have to make sure that you know what you are getting yourself into.
While buying a house, there are many terms you need to understand. One of these is an impound account aka escrow. This account is used when the homeowner has a loan with a property management company and wants to ensure that their money is paid back.
And that is why you should know about Impound Accounts or escrow completely so that you will not have to face any problem after purchasing a home and while paying your EMI of home mortgage. So, read this article at the end to know What is an escrow or impound account? And how does it work?
What Is An Impound Account?
An impound account, or escrow account, is a type of holding account where funds are placed until a certain event happens. The most common example of an impound account is the money you put down to purchase a car when buying from a dealership. The money will go into an impound account and be held there until you take delivery of the car.
Other types of impound accounts include supplier payment, where money is held until all goods are received, and property sale deposits, where money is held until the property is sold or ownership transferred.
They are government-mandated savings accounts that all lenders of mortgages with less than 20% down payments must-have. The purpose of the impound account is to save on taxes and insurance by putting money away for both, then paying them at the end of the year.
An impound account is a special type of account, which is generally used for properties or vehicles. Impound accounts are generally referred to as storage and impound accounts. Properties include cars, land, building, or any other type of property.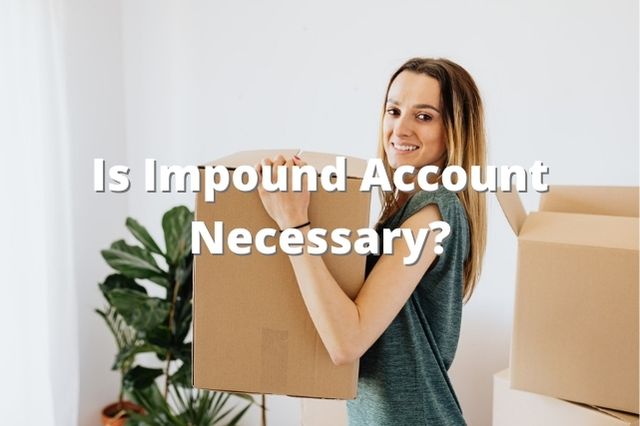 Is Impound Account Necessary?
There are many common myths about Impound accounts. Many people think that it's compulsory to have an Impound account for financing, but this is not true. However, some loan types require an impound account for financing.
If you are taking a government loan then it is important to open an impound account. Government loans are usually in a large amount and hence the repayment needs to be planned. A lot of people take these loans from banks, as well as from private institutions, to buy their dream home.
The impound account is really important because it is a way to manage the collection of your monthly payments. If you fall behind on your monthly payments, the impound account will take money from your paycheck in order to make up for the missed payment.
When You Required A Impound Account?
If you have a mortgage that is less than 20%, or if you have no down payment you will need to open an Impound account. An impound account is a government-mandated savings account that saves on taxes and insurance.
An impound account is required by law for the motorist to pay their parking fines and other types of fines in installments. Impound accounts provide security to the bank so that in case the borrower becomes insolvent, they can claim the money back from the impound account. If you have a vehicle then you need to know about it because it is compulsory by law.
Advantages of Impound Account
A loan is one of the biggest financial decisions you will make in your lifetime. Whether you are buying a car or a house, making sure you secure the right mortgage is crucial.
A common misconception for consumers looking for mortgages is that you must have a 20% deposit to secure a loan. With an Impound account, however, you can borrow 100% of the purchase price from the bank with just 5% of the loan amount as your initial deposit.  You pay off the rest over time by setting aside a regular payment each month, which accumulates into your deposit and reduces your loan amount over time.
Prepaid expenses like property taxes and insurance can be paid with money saved in an impound account. The money deposited into this account will be used to cover these expenses when they are due.
A borrower can directly deposit the amount required to pay the annual tax or insurance fee into this account. Alternatively, he can make monthly deposits over the year to build up enough money in the account.
Disadvantages of Impound Account
You may know that it is very important to have a good credit history. For example, when you want to get a loan for buying a car or a house, the bank will check your credit history first.
If you have an excellent history, the bank will give you the best loan terms. If not, it will probably be very difficult for you to obtain any loan at all.
Unexpectedly, there are very less or no disadvantages of an Impound account in the case of a home loan. As your other expenses and insurance will be paid automatically, it can happen that you forgot to check insurance rates on an annual or semi-annual basis.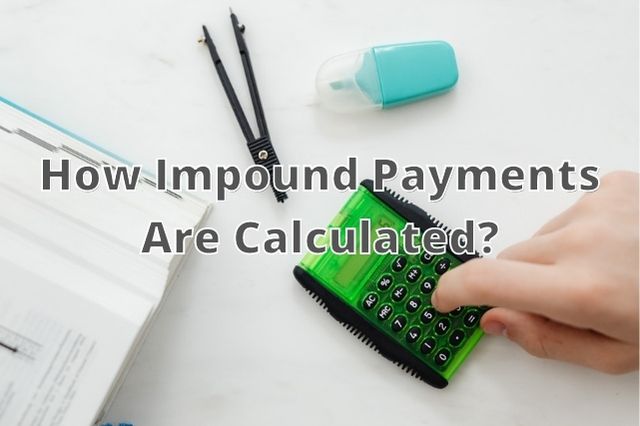 How Impound Payments Are Calculated?
The mortgage industry has changed a lot in the last few years. With new regulation after new regulation, it is becoming increasingly difficult for people to obtain a home loan. One of the biggest changes is that lenders are no longer able to charge fees to borrowers.
That leaves them searching for alternative ways to generate revenue. Impound payments are just one of the many new charges that you will encounter as a borrower.
Well, in most cases the Impound Payment includes the annual property taxes as well as annual insurance fees. But it can also vary according to the finance you have taken, so it is better to discuss it with your lender.
Will Owners Insurance Go Into Impound Account?
Homeowners insurance is a contract between the homeowners and the insurer, whereby the insurer agrees to cover losses or damages to the property, in exchange for a premium.
The most common form of homeowners insurance is property damage coverage. This type of property damage coverage goes into an impound account where it remains until the claim is settled.
Check out:- Buy a Home for Elderly Parents or an Adult Child With a Disability Through Family Opportunity Mortgage.
A common question is whether homeowners insurance goes into an impound account in a homebuyers case? In Texas, there are two types of homeowner's insurance; HO-3 and HO-4. With HO-3, the insurance company will place the premium in an impound account. An impound account is a restricted account that holds money so that it can be used for insurance purposes.
The funds cannot be withdrawn from the account unless the policyholder gives written consent to do so. With HO-4, the homeowner does not have to pay premiums into an impound account.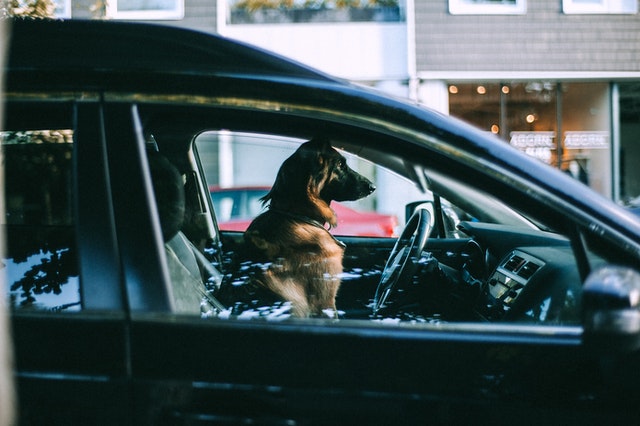 How Impound Account Helpful For Vehicle Owners
If you are a vehicle owner, you must have come across the concept of towing service and impounding. If you have been involved in an accident or violated traffic rules, your car can be impounded. However, if you want to retrieve it, there are certain formalities that you need to fulfill.
The reason for this is that the authorities do not want someone who has violated the law to get out of his or her crime by paying a fine and retrieving their vehicle. Therefore, impounding a vehicle is a part of the legal process to ensure that not only the driver is taken into account.
An impound account is a special type of bank account that holds the money for vehicles seized by the police. The impound account is created for a certain amount of time and is controlled by a court.
This is the reason why you might be having difficulty accessing your impounded vehicle's funds. The impound account is controlled by the court. That means that if you have no criminal cases, then you can easily get access to your impounded car's funds. If you do have any charges or pending criminal cases, then you might find yourself having trouble getting access to your funds.
Conclusion
So, these are the important things about Impound Account that you should know before buying a home on the mortgage.
The impound account is a great tool for homebuyers to take advantage of. This account is set up by the homeowner, for the homeowner. Essentially, it takes all of the monthly payments that are dedicated to homeownership and puts them into one convenient location.
This way, if work needs to be done on the house, or you find an emergency bill you didn't expect in your monthly budget, you will have a resource to pay for these things without going into debt. A lot of people don't know about impound accounts because they are fairly new.
Follow The GreenHouse Group for more useful resources.