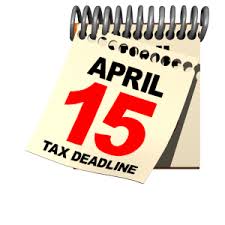 What April 15th Means To Your Escrow
We are two weeks away from the annual tax-filing deadline and there is no deadline quite like April 15th. Maybe it is because it's the one deadline we all share on the same day.  While we all feel the impact of this day it can have even a greater effect on those in the middle of a home purchase.  Trying to buy a home at this time of year can be tricky if you need a loan to help finance the purchase so it's important to know what April 15th means to your escrow.
Here are few tips to ensure your home purchase transaction goes smoothly and closes on time.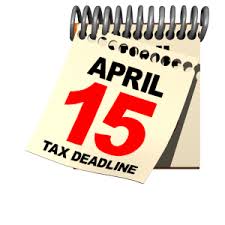 If you have already filed your 2014 taxes:  Lenders must verify your filed tax return with the IRS.  They do this by submitting an online request to the IRS.  With a close of escrow date in March or April means their request to verify your taxes is happening at the busiest time of the year for the IRS.  It could take 6-8 weeks to receive the confirmation they need which could cause a huge delay, if not a cancellation.  If you find yourself in this situation make sure you have paid the taxes you owe and provide a payment receipt to your lender.  This is important to do as soon as you have filed your return.  This is true even if you have filed ahead of the deadline and had planned to wait until April 15th to make your payment.  If you plan to make a partial payment and set up a payment plan with the IRS to pay the balance owed be sure to set up that payment plan right away.  That way the lender has proof the IRS has accepted either a payment in full or has agreed on a repayment plan with you.
If you have not filed your 2014 taxes:  Provide the filed extension to your lender which will act in place of filed tax return.  Even with a filed extension you still must pay the taxes due so provide a payment receipt to your lender as soon as possible.
Every lender has a different policy on what they will accept in place of verification from the IRS so during tax season be proactive at every step because not understanding what April 15th means to your home purchase could be devastating.
858-863-0264