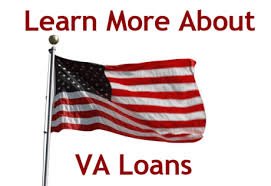 VA Loans Are Still The Best
VA loans are still the best financing option out there and in my dozen years as a Mortgage Planner there is no loan I enjoy originating more. Recently, we've seen even more enhancements to this loan program and I wanted to take this opportunity to remind you of the existing benefits of this type of loan while also highlighting some of the improvements.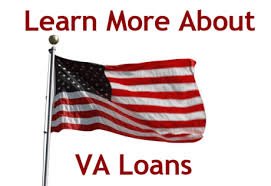 For our active and retired military just what are the Benefits of VA?  Lets take a look.  
Zero Down Purchases

No Monthly Mortgage Insurance

Lowest Monthly Payment

No Prepayment Penalties

The Mortgage is Assumable

Competitive Interest Rates & Closing Fees

100% LTV on Rate and Term Refinances

90% Cash out Refinances

Credit Scores as low as 620

DTI up to 60% with Approve Eligible Findings – NEW!!!
Fixed rate only
If FICO score is < 640 and LTV > 95%, DTI is capped at 45%
Same Sex marriages are now allowed in certain states. VA must approve prior to 

submission to underwriting. We are good to go here in CA. – NEW!!!
Did you know we have a lender that pays for all VA non-allowable fees for the veteran?

This is

a big deal as non-allowable fees are typically part of the negotiation with the seller. Now a seller will not have to take this into account when considering an offer from a veteran. – — NEW!!!  
858-863-0264