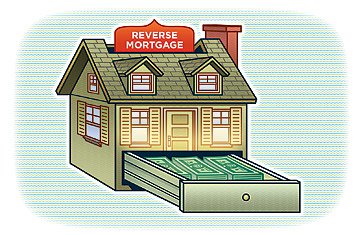 How to use a Reverse Mortgage to Buy a home
Most people know about using a reverse mortgage to refinance their home.  But did you know that you can use a Reverse Mortgage to BUY a home?  It's true!  This is the perfect solution for folks looking move into a new home but who don't want the new large payment.  I'm here to help you learn how to use a Reverse Mortgage to Buy a home.
Did you know that the population over 55 now accounts for 25% of the US population?  You can read more about that here.  Many folks approaching retirement start planning ways to reduce their monthly spending in order to stretch their savings and live more comfortably.  Now you can do this even when moving and downsizing is in the plans.  Now there are some things you need to consider.  You must have an equity position in the home.  This means a down payment is required so that the Reverse Mortgage can then do it thing.  But other than that, there is not a terrible amount of qualifications needed.
I have a couple cool calculators and more info.  If you'd like to see those things or learn more, please send me an email by clicking here.
Jeremy Beck
Reverse Mortgage Planner
Advocate for the Aging