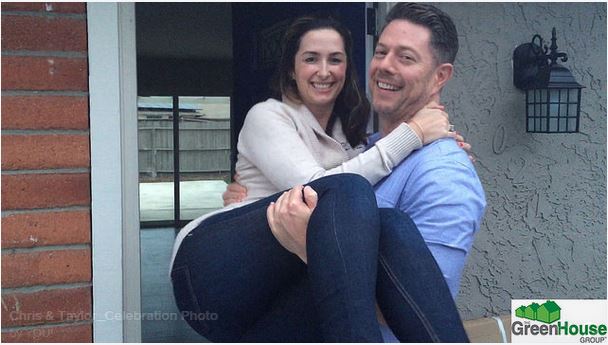 Tick Tock. Is 35 The New 25?
From: Down Payment Resource http://downpaymentresource.com/tick-tock-is-35-the-new-25/
Delaying life events like getting married and having children is a real thing—and it matters in housing. While we've been waiting for the market to rebound, the Mortgage Bankers Association's new housing demand report concludes that between 13.9 and 15.9 million additional households will be formed by 2024 and that surge will be driven by Hispanics, Baby Boomers and, yes, Millennials. That would mean a growth rate of 1.6 million households per year which would make the next decade one of the strongest in housing in U.S. history, potentially rebounding the homeownership rate to 66 percent.
However, we know that even with household formation growth, potential buyers have their home buying challenges. Redfin's latest home buying concerns report showed that making a down payment moved up on the list of top five concerns for buyers, replacing rising mortgage rates and buyer fatigue. Plus, Realtor.com chief economist Johnathan Smoke argues that access to credit really hasn't improved for first-timers as much as we thought it would have by now.
According to a recent report by Moody's, housing finance agencies (HFAs) are in a strong position to help millennial homebuyers as more look to buy a home. Of the 87.5 million millennials 24 to 34 years old, there are 15 million millennial households that do not own a home, "presenting a sizable untapped market for HFAs," Moody's said. The report states that HFAs target first-time homebuyers and can offer down payment and closing cost programs, providing a direct solution to bridge the down payment gap and make the purchase more affordable. Roughly 15 percent of millennial homebuyers financed 100 percent of the purchase price of their homes and Moody's anticipates this number to grow as more millennials become homeowners. In fact, for 30 of the HFAs rated by Moody's, more than 50 percent of their loans include down payment assistance.
Now is an excellent time for agents and lenders to partner with their state and local housing finance agencies to help new buyers get the financing they need to purchase a home. The demand is there, they just need solutions.
To find out how little you need to buy the home you want click here. 
By David Hughson
Mortgage Planner
The GreenHouse Group
858-863-0264