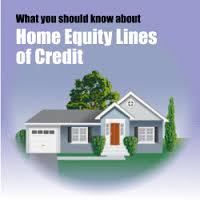 The One Thing You Must Know Before Getting An Equity Line
With home values now back at pre-crash levels, foreclosures at lower than pre-crash levels, and the safest lending environment we've ever seen lenders are bringing back some of the old loan options that went away during the bank meltdown of 2007-2009.  One loan option making a bit of a comeback are equity lines.  These loans are actually credit lines that sit in second position behind a first mortgage and work just like a credit card.  Except this credit line is secured to your home which makes them much cheaper and more attractive than a credit card.  This is because the interest you pay is much less and the interest is tax deductible (up to certain equity line limits).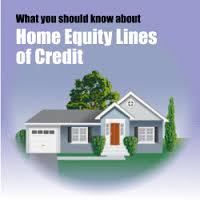 Now that people have recovered some equity in their homes they are looking to leverage that equity. The one thing you must know before getting an equity line is to first look at where your overall needs and where your first mortgage currently sits in comparison to what the market is offering.  If you need to refinance that first mortgage you'll want to do that BEFORE going after the equity line.  That's because if you get the equity line first and then try to refinance the first mortgage the refinance of the first mortgage will be considered a "cash out" refinance even if you don't pull any cash out. Lenders consider any non-purchase-money second loan/equity line to be an attempt to harvest equity and it triggers a "cash out" hit to your refinance of a first mortgage.
With the right mortgage plan we can avoid the dreaded "cash out" hit and accomplish both lowering your interest rate and access to your precious equity.  To find out how much you can save click here for your free Mortgage Plan.
Mortgage Planner & Equity Protector
858-863-0264