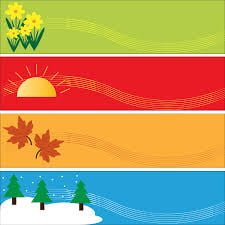 Which Season Is Prime Time For Homeselling?
Buying and selling real estate requires juggling different dynamics and market conditions, planning, calculating and the ability to forecast problems to ensure a lucrative deal.There has always been some doubt surrounding the best time of the year for selling a home, which mainly depends on the season that will give a property an awe-inspiring look, adding to its perceived value.
Other factors might come into play such as space, location and accessibility, but the right season can provide a better look for homesellers and highly increase their chances of closing a deal.
When is the right time to sell?
The art of choosing a particular season to sell doesn't require a meteorology degree.
Before clients decide the time is right, they need to delve in and do thorough homework about market conditions with a real estate agent.
During recessions, the number of homebuyers is relatively low, and the market trends with a low demand pattern, which causes prices to fall.
But when the economy experiences steady growth and interest rates are low, demand for buying increases, and this eventually causes prices to rise as well.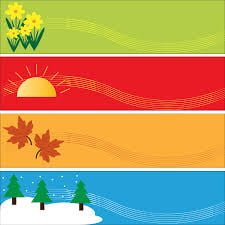 Choosing the right season
Some claim that the spring is the best season, and others swear by autumn. Either way, buyers' decision will ultimately be affected by personal factors and economic conditions.
The best way to go about selling in a particular season is to make the potential homebuyers comfortable. That means warm and cozy in the winter — and cool in the summer.
In any season, sellers can always set up fresh flowers and other details to increase curb appeal.
Here are a few points to ponder when making real estate seasonal choices:
Summer
During summer, temperatures are on the rise when the sun is out and gardens are flourishing with greenery and fresh flowers.
Such conditions can make any home look its best and motivate homebuyers to make up their mind for inspections.
Autumn
By this time of the year, many families are back from summer vacations and settled back in to their daily routines. They are ready to get down to business.
This is the time when buyers are usually out to inquire about homes, and it can be a great opportunity for listing because weather tends to be milder, and the fall colors can enhance a home's beauty.
Most consumers don't opt to buy in the winter season as the weather conditions are quite hostile and do not provide the true picture of the home (especially if it's covered in snow.)
As pretty as a white Christmas can be, clients want to look at the biggest purchase of their life from every angle and satisfy any doubts.
Spring
Bring 'em out — beaucoup flowers, that is. Spring is the season of all things bright and blooming. Daffodils, camellia, pansy, scilla and many more varieties can result in a striking first impression.
In addition to granting splashes of color that spruce up any space, spring is also the most positive time in the property market for consumers.
Many vendors, real estate agents and homebuyers take this opportunity to look around as the season brings fierce competition from other sellers.
Once a seller has made up his or her mind on what will be advantageous — summer for the curb appeal, the mild loveliness of spring, fall's back-to-school diligence or winter's lack of for-sale competition — then bring on the staging and decorating.
Re-posted by David Hughson
Mortgage Planner
The GreenHouse Group
858-863-0264