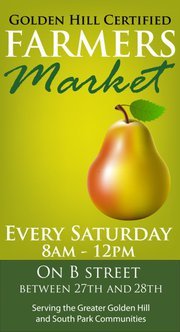 San Diego County Farmer's Markets – 7 Days a Week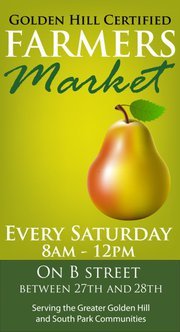 I'm from Seattle, and for most people, without even having ever been there, they can picture the red neon sign that hangs above Pike Place Market.  This is a shot panned too nearly every time a live event is occurring in the city. That public market is like your neighborhood farmer's market on steroids and can be just as much as tourist attraction as it is a destination for local's buying dinner ingredients for that night. It attracts thousands of visitor's a year and hosts a variety of goodness…but I digress.
Now that I'm a San Diegan, (and have been for over a decade,) I've grown accustomed to the abundance of fresh produce available year around. Thanks to the near perfect weather of Southern California, the supply of fresh food is never ending. Grass fed beef and locally grown produce can be procured every single day of the week. And if you are anything like me, a certain feeling arises when I'm able to mingle with my community members, taste new varieties of foods, and know my money is going straight into the hands of the farmer. The amazing thing about San Diego is not only it's weather, but you can literally find a farmer's market every single day of the week. Often times, more than one option is available….so check out the weekly options below and enjoy getting to know your favorites. Why not turn your kitchen into the next best "farm to table" restaurant around?
SUNDAY: Hillcrest Farmer's Market & La Jolla Open Aire Market
MONDAY: Escondido – Welk Village
TUESDAY: Coronado Certified Farmer's Market
WEDNESDAY: Ocean Beach Certified Farmer's Market
THURSDAY: North Park Farmer's Market
FRIDAY: La Mesa Village Certified Farmer's Market
SATURDAY: Golden Hill Farmer's Market & City Heights Farmer's Market
The list above  just skims the surface. For a complete list provided by the Farm Bureau of San Diego County,  click here. There, you will find markets located from South Bay to Fallbrook.
So use this as a shopping guide  and enjoy your healthy eating!
858.754.6039