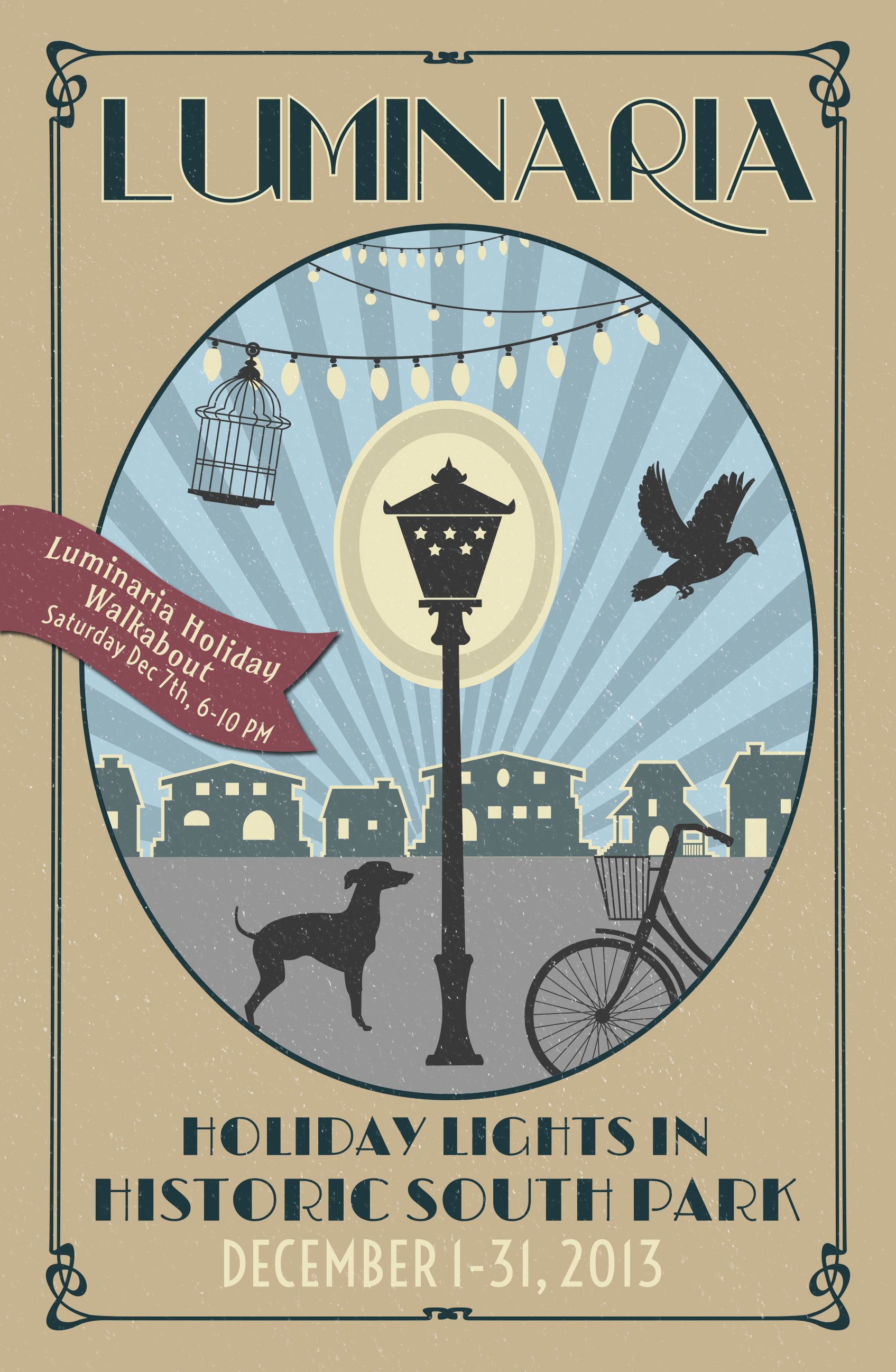 Ready for the Holidays? Neighborhood Celebration is Coming!
The December South Park Walkabout is coming soon, and this year, they've added something new. On December 1st, the First Light Ceremony will be held at 6:00 pm. On Grape Street Square the artist-inspired tree will be lit ceremoniously for the public to enjoy and to kick off the holidays. Following the tree-lighting ceremony, folks can wander around the adorable neighborhood of South Park enjoying lights, local businesses, and plenty of good food and drink.
The most festive night of the year to do this type of thing is during the Winter Walkabout, this year known as, the Luminaria Walkabout. What's a Walkabout you may be wondering? The South Park Scene website describes it as, "a fun-filled evening festival to introduce you to the shops and cafes of South Park. From Kalmia to Beech Streets, you'll find shops open late, entertainment, specials, and surprises. Browse, explore, shop, and celebrate the independent spirit of our neighborhood. Free trolley 6-10pm." The neighborhood lit up with festive lights is reason enough to come take a stroll. The Lumineria Walkabout is on Saturday December 7th, from 6-10 pm.
See you there!