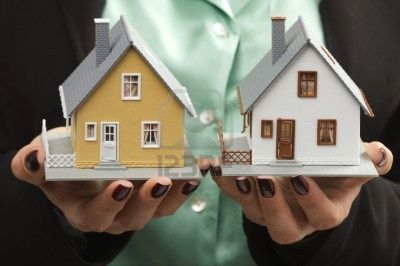 New Loan Rule Makes Buying Your Next Home Easier
When you own a home, it can sometimes feel difficult to figure out how to buy your next home.  The most common challenge is that you already own a home with a loan, and you have to payoff that other loan BEFORE you buy that next home.  What most people do is something called a Purchase Contingent on the Sale of your Current Home.  That's actually a great way to do it.  Although it has some challenges.
Specifically, what happens if your home doesn't sell right away?  Is it hard to time finding a seller and a buyer at the same time?  What happens if the appraisal on your home comes in low?  Will a seller choose your offer over others that don't have to sell in order to buy?
These are just some of the many potential challenges of a contingent purchase.  But the good news is that a new loan rule makes buying your next home easier.  The trick is in how you qualify for that next home.  Our new loan programs allow you qualify to keep your current home while buying your next home.  Removing all the obstacles that we discussed above.
To learn more about this new rule and if it could help you more easily buy your next home, click here to email me.  We'll have a quick call to see if this program can help you.