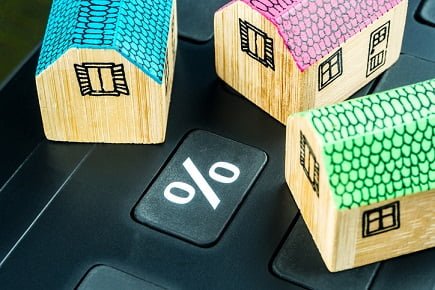 Mortgage Rates Return To 2017 Low
by Francis Monfort | 28 Aug 2017 | Mortgage Professional America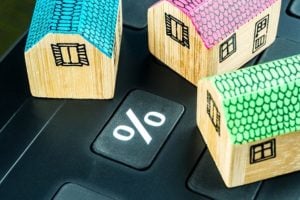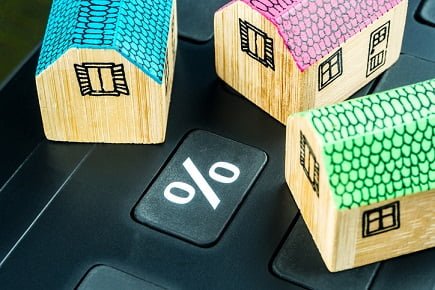 Mortgage rates fell back during the week to their lowest level for the year, Bankrate.com said as it released its weekly national survey.
The benchmark 30-year fixed mortgage rate was 4.02%, down from 4.05% last week and tying with the rate last seen June 14, which was the lowest rate since November 2016. The average rate had average discount and origination points of 0.31.
The average rate for the larger jumbo 30-year fixed mortgage was 4.03%, while the average 15-year fixed mortgage rate fell to 3.23% from last week's 3.27% average rate. The latter mortgage type had average points of 0.25.
Average rates for adjustable-rate mortgages (ARM) rose this week. The 5-year ARM climbed to 3.50% from 3.49% a week ago and had 0.35 average discount and origination points. The 3-year ARM increased to 3.62% and the 7-year ARM climbed to 3.68%.
Bankrate.com said the decrease follows a shift among investors to safe-haven government bonds given high valuations in the stock market. While markets have until recently ignored political and geopolitical issues, they are no longer immune to these developments, the company said. Following recent tensions with North Korea, markets have also been affected by Washington politics and the recent Barcelona terrorist attack. Previously, markets ignored these issues and moved higher given strong corporate earnings, improvements in the economy, and continuously low interest rates, according to Bankrate.com.
Meanwhile, Freddie Mac's Primary Mortgage Market Survey for the week showed the 30-year fixed mortgage rate sink to its lowest level since Nov. 10, 2016. This mortgage type saw rates average 3.86%, with an average 0.5 point, compared to the 3.89% average last week and the 3.43% average in the year-ago period.
The average rate for the 15-year fixed-rate mortgage was 3.16% this week, unchanged from last week but higher than the 2.74% average last year. The 5-year Treasury-indexed hybrid ARM posted a 3.17% average rate this week, an increase from the 3.16% last week and the 2.75% average rate in the same time last year.
"The 10-year Treasury yield fell six basis points this week amid concerns over lagging inflation," said Sean Becketti, chief economist at Freddie Mac. "The 30-year mortgage rate also declined for the fourth consecutive week, dropping three basis points to a new year-to-date low of 3.86%."
For your important and FREE mortgage plan click here.
David Hughson
Mortgage Planner
858-863-0264