Mortgage Brokers Are Better But Not All Are Created Equal
I checked out of yesterday's Super Bowl because unless you were a Tampa Bay fan it wasn't much of a game. But that doesn't mean I stopped watching my TV. I wanted to see the commercial from United Wholesale Mortgage promoting mortgage brokers as "the best place for borrowers to get a faster, easier, and cheaper mortgage" according to UWM President Math Ishbia. The commercial was fine and somewhat funny. It's theme was "The Perfect Match" which showed someone on a dating phone app looking for their perfect match but in reality they are searching for a mortgage broker. While I love how incessantly UWM promotes brokers, they are truly our only real ally in the lending world, and while I love the feeling that the mortgage broker's time has come, I also know there is one more step to take before one can find the right broker to help them.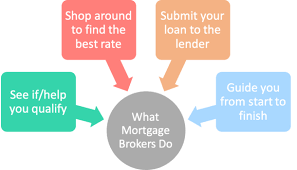 As a consumer there shouldn't be much a challenge in seeing how brokers are better than the banks. Banks offer many products and services that brokers don't which typically means they aren't really that good at offering any one of them. The nightmare stories of working with one of the big retail banks will convince anyone to flee to the wholesale mortgage broker. What many people may not know is that Mortgage brokers only do one thing and that specialization in home loans is what makes them really good at it. It is also the main reason there is a world of difference in the consumer's experience.
If you've decided to give brokers like The GreenHouse Group a try how to you tell the difference between brokers? How do you choose one over the other? It's nothing new nowadays to start a search online. In place of a personal introduction it's the only remaining option. Finding the highest rated brokers out there is easy enough. Online reviews will point you in the right direction but you'll still want to take one more important step and have a conversation with them which includes asking questions about their process and compensation model. That call is vital to educating yourself on the true differences between mortgage brokers.
Broker | Mortgage Planner
858-863-0264