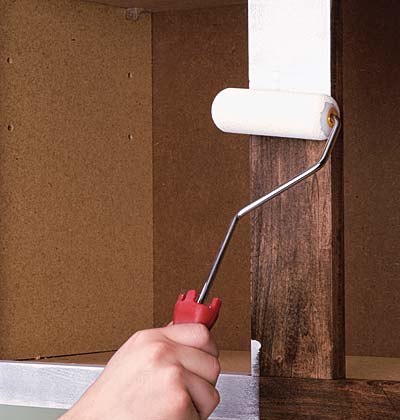 Give your kitchen a little face-lift
Hi Everyone!!
Are you a Homebuyer with no money left to redo your kitchen? Or you like your kitchen but are tired and don't know what to do?
Give your kitchen a face-lift! Without breaking the bank. You'll be surprised to see how much little paint will do to your  kitchen.
Below are some BEFORE and AFTER pictures of a Kitchen I did a little facelift to.
I had a little bit of the wall opened up to open up the kitchen and let more natural light flow.
I had the cabinets, walls, side of counter & ceilings repainted
We were on a tight budget since we re-did the entire house, so the backsplash & floors were left for a 3-year-plan. I even kept the original knobs & hinges.
BEFORE::
AFTER::
Check out the article I found from MyHomeIdeas.com on how to give your Cabinets a Face-List:
http://www.myhomeideas.com/how-to/weekend-projects/give-your-cabinets-face-lift-10000001705792/
See you next week!