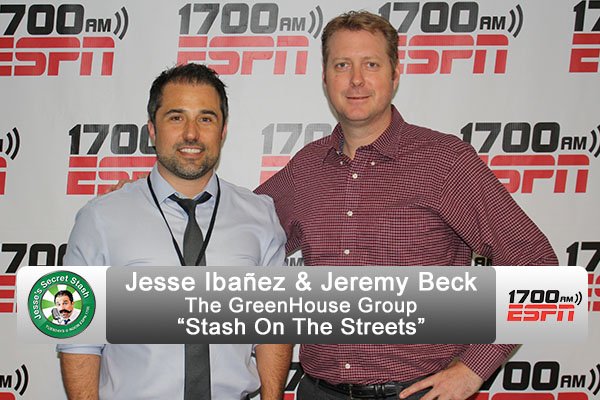 Jesse's Secret Stash: Episode 26 | Stash On The Streets With The GreenHouse Group
Jesse's Secret Stash: Episode 26 | Stash On The Streets With The GreenHouse Group
Make sure to tune in to our monthly STASH ON THE STREETS Segment with your host Jesse Ibañez and co-owner of The GreenHouse Group, Jeremy Beck!
Show Producer, Adrian Barreto, hit the streets with a microphone and asked average San Diegans basic questions about Real Estate & Mortgage Planning. He met some interesting people and got some great answers. Make sure to follow along and see if your smarter than your average San Diegan! Plus, follow us on twitter and when we go live on the show your answers might be talked about on ESPN radio!!!
Want some of the fun facts & stats from the show? Read Below!
How Much Would You Guess A Monthly Payment Would Be For A $300,000 Home With A 30 Year Fixed Loan at 4%?

 $1,400/mo
$1,600/mo
$1,800/mo
$2,000/mo
$1,400/mo will get you into your first home now!!
After reading a fact like that, theres no excuse to not get into your first/next home now! Don't wait for the rates to rise again, they're at an all time low right now! This means theres only one way for the rates to go… and thats up!
---
Watch the full episode here for more tips and tricks about Real Estate & Mortgage Planning.
Have Questions? Contact Jesse or Jeremy Now and get them all answered by the best in the business!
---