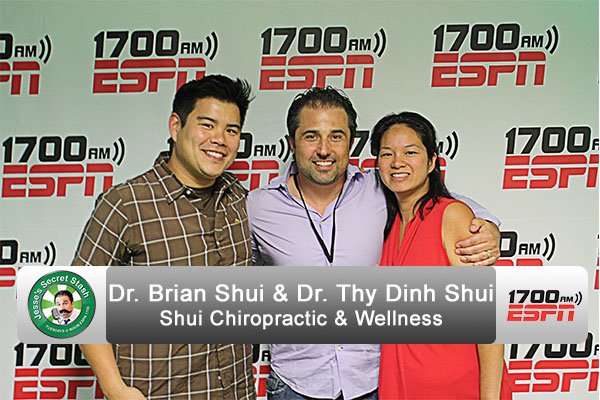 Jesse's Secret Stash: Episode 24 | Dr. Brian Shui & Dr. Thy Dinh Shui on Shui Chiropractic & Wellness
Jesse's Secret Stash: Episode 24 | Dr. Brian Shui & Dr. Thy Dinh Shui on Shui Chiropractic & Wellness
We got a great episode for all of you active people out there! We got Dr. Brian Shui & his wonderful wife Dr. Thy Dinh Shui, owners of Shui Chiropractic & Wellness to talk all things health!
Dr. Brian is a TPI certified chiropractor who has excelled in his field by keeping up with the times and creating the best experience possible no matter what the problem is. Whether your a golfer, baseball player, skateboarder, or the 9-5 desk worker I'm sure you have some type of problem that you would rather not have. So why not call the best and be your best!
Not only will you get your body aligned and back in business, but Dr. Thy specializes in health in wellness and will help you not only get fixed, but also build a plan to keep that fix working. Using different nutrition plans and more she is able to make sure your the healthiest you, you've ever been!
Contact Dr. Brian or Dr. Thy directly or call them at 619-688-3089 and start your path to a healthier body now!