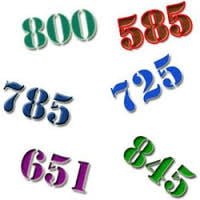 Two Things You Must Know About Credit Before You Buy a Home
The Hardest and Easiest Home Loans to Get
By: Chris Birk
It seems the Great Thaw may be upon us.
Credit score requirements have loosened in recent months, a sign that at least some mortgage lenders are starting to take a softer approach after years of tight lending.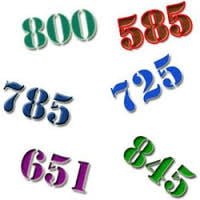 Nearly a third of all successful mortgage applications in August featured FICO scores below 700, according to mortgage technology behemoth Ellie Mae. In August 2012, only about 15% of green-lighted borrowers had a sub-700 score.
Conventional Loans
Conventional home loans are "conventional" because they don't come with a government backing and generally conform to requirements set by Fannie Mae and Freddie Mac, the biggest purchasers of home loans issued by private lenders.
Conventional loans are traditionally tougher to obtain than government-backed mortgages, and that's still pretty much the case today. Conventional lenders are generally looking for a credit score of at least 740, which is higher than the typical minimum score required for government-backed loans. The average credit score for conventional borrowers in August was 758, according to the Ellie Mae report.
You'll typically need a down payment of at least 5% to secure a conventional loan. Usually anything shy of 20% will require the added expense of monthly mortgage insurance, which you'll pay until you reach a loan-to-value ratio of 80%. The exact amount will vary based on your down payment, your credit score and other factors, but 0.5% to 1% of the loan amount is a decent rule of thumb.
Consumers with sterling credit and the assets necessary to put down 20% will often be hard-pressed to find a more competitive loan product than this one.
For your free customized mortgage plan click on my name below to send me a message or try calling my direct line at 858-863-0264.