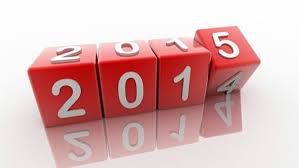 What Happened?
At this point every year I find myself asking "What Happened"?  I was just making my predictions for 2014 and it's already over. With every year end we take a look back before we say good bye to see what predictions came true, assess where we're at, and make predictions for the new year ahead.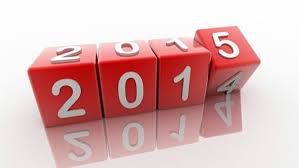 At the start of this year we read and heard a lot about how the housing market would be slower this year.  And you know what they were right.  Across the board it has slowed down. Home values are stagnant and  mortgage volume is way down.  While they were right about the pace of business no one thought interest rates would be at their lowest level of the year in December but that's what happened and we're ending the year with 30-year fixed rates around 4%.
2015 will bring a new round of predictions from all the usual suspects.  And that includes me.  I predict Fannie & Freddie won't be going anywhere.  They are making a lot of money and they are already looking to expand lending guidelines to reach more credit-worthy borrowers.  Home values will increase at a very modest pace and bring more buyers to the table.  Especially if interest rates stay low.  Home equity lines will return to be part of the purchase-loan structures to allow people to put down less than 20% and avoid PMI. Click on the image in this post and tell me what your prediction is for 2015.  By doing so you are entered to win a prize.
Mortgage Planner & Crystal Ball Owner
858-863-0264