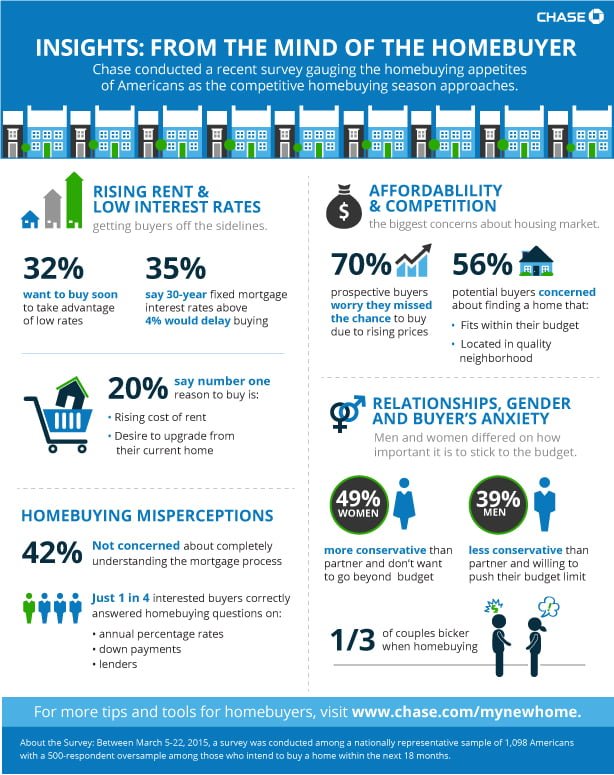 Free Home Buyer Class
From downpaymentresource.com
MILLENNIALS AND MISINFORMATION
More housing studies on millennials are out (cue our not surprised face). First-time homebuyer participation in home sales has been at record lows for several years. However, the usual suspects–student debt and the economy–don't tell the entire story. So, what's the deal?
Turns out a big theme is misinformation.
Consider this:
A new Chase survey found that just one in four buyers correctly answered a series of questions about home buying — including how annual percentage rates work, down payments and lenders.
Chase also said 60 percent incorrectly believe you need to put down at least 10 percent to obtain a home loan. They cited a lack of access to cash for a down payment as the biggest reason for renewing that rental agreement.
A recent survey by ClosingCorp said that two out of every three Millennials who are planning to be homebuyers don't know what closing costs are.
Young buyers are doing much more home research online, and they are looking for tech savvy agents and lenders who make the right connection with information on home financing basics, including down payment programs and homebuyer education. By simply addressing their greatest challenges upfront, the door to home buying conversations is opened.
Sign Me Up For the Home Buyer Class
By David Hughson
Free Home Buyer Class Leader
858-863-0264