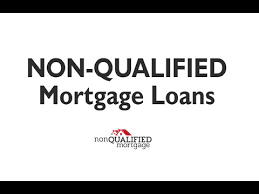 Don't Fit In The Conventional Lending Box? We Got You Covered
LendEDU published a financial report back in October of this year showing the national average credit score is 682. This is a solid score in the mortgage lending world but generally considered a "fair" credit score by the credit bureaus. It also means the average American might have a tough time qualifying for a decent mortgage rate.
With 50% of people below a 680 credit score it means there are many who don't qualify for conventional financing and the government loan options, which are typically only for owner occupied homes, can't help them.  These people typically fall into three categories.  They are someone who has experienced a derogatory credit event like a bankruptcy or foreclosure, a self employed borrower that has too many write offs thereby killing their qualifying income, or they are a real estate investor and/or foreign national unable to purchase their next property due to conventional ownership limits.
If you happen to fall into the middle ground between conventional and hard money lending it can feel like you have very few options.  The good news is that there are many new lenders who recognize this need and specialize in helping just this type of borrower through offering Non-Qualified mortgage loans.   To find out more about how this may help you find just the right type of financing for your next purchase click here and send me a message with the subject line "More Info Please".
By David Hughson
Mortgage Planner | Broker
david@greenmeansgrow.com
858-863-0264