We all know how important a home is to a family.  It's a place where memories are created and a sanctuary for growth and safety.  Along with many other things, a divorce can disrupt this feeling by forcing a sale of the home.  For most families, their home is their largest asset, and therefor is typically needed to be split during a divorce.  Well, now there's a new loan product that can help those in this situation – Divorce Loans.  Ok, they're not really called Divorce Loans, but you get the idea…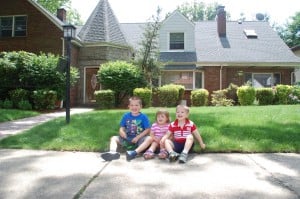 The benefit is that you can more easily pull out equity from the property to help divide the assets of the family.  This is done by loosening the parameters and requirements under which the loan is given.  Normally when you pull cash out of a home it falls into the "Cash Out" Category, limiting your loan amount, increasing your rate, and restricting your borrowing power.  These new loans can now avoid some of those restrictions and improve your chances of keeping the home.
I sincerely hope that you don't find yourself in this situation.  But if you do, we're here to help.  To learn more about how this program works and if it's right for you Click Here, and in the subject write "Info about the Divorce Loan".  I'll send you more details about what you need to know.
Jeremy Beck
Mortgage Planner
Home Saver
Tags: Divorce, Jeremy Beck, refinance