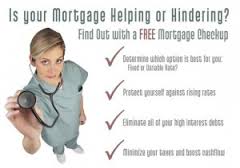 Where Does The Current Market Stand and What Does it Mean to Me?
As a Mortgage Planner the number one question I get from people is "how's the market?". What people are really wanting to know when they ask that question is "where does the current market stand and what does it mean to me?". As part of my on-going commitment to my clients I answer that question by offering an Annual Mortgage Review. Just like an annual appointment with an accountant or financial advisor, it's also important to check to see if your home is contributing to your financial well-being. This AMR is meant to update them on any changes in real estate investment opportunities and whether their current loan is the best one available. We can even explore tapping into their equity for home improvement or other purposes. If their review tells us their current loan is the best option then we know we are up-to-date and don't need to do anything. The best part is that no matter what the review tells us my clients' current situation is no longer a mystery.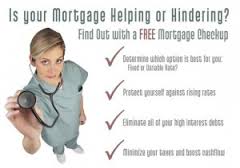 Things to consider for the annual mortgage review include:
A change in family status such as a new baby or a child going to college.

A change in jobs or income.

Upcoming major events – wedding, vacation, etc.

The need to earmark more money in order to reach your retirement financial goals.

A change in residence – planning to move to a different home or purchase a vacation or second home.
As your mortgage consultant, my goal is not only to assist you with your immediate financial needs, but also to ensure we're looking at what's best for you down the road. I can conduct the Annual Review either by phone or at my office.
858-863-0264